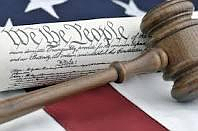 Pennsylvania Legal Aid Network, Inc. is a client-centered organization that provides leadership, funding, and support to improve the availability and quality of civil legal aid and direct legal services for low income people and victims of domestic violence in Pennsylvania.
OUR VISION  We envision equal access to justice for those who have nowhere else to turn, where every low-income individual and family in Pennsylvania will have access to the full range of civil legal services and legal remedies. 
OUR VALUES  We take pride in our strategic vision for a coordinated and compassionate, client-centered legal aid delivery system — a Pennsylvania Legal Aid Network that is capable of obtaining fair solutions for critical civil legal problems.
OUR NETWORK  The Pennsylvania Legal Aid Network (PLAN) is the state's coordinated system of organizations providing civil legal aid for those with nowhere else to turn. PLAN offers a continuum of critically needed legal information, legal advice and legal services through direct representation for low-income individuals and families who face urgent civil legal problems. These problems affect basic needs such as food, shelter, employment, consumer issues, health care, and family safety.