Pennsylvania Legal Aid Network Conference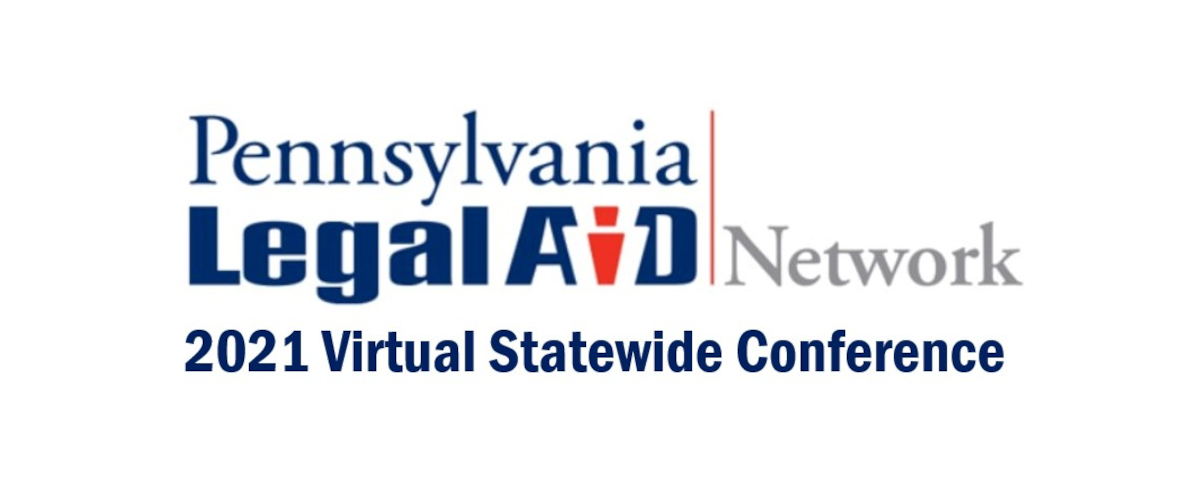 Pennsylvania Legal Aid Network, Inc. hosted the 2021 PLAN Statewide Virtual Training Conference beginning on September 27 and ending on November 12.  
Fifty-three workshops were held virtually on a variety of topics relevant to legal aid providers and clients in the following areas:
Communications
Elder Law
Education
Employment Law
Family Law
General Session
Homeownership & Consumer Rights
Health Law
Housing and Landlord/Tenant Law
Public Benefits
Racial Justice
Trial Advocacy Skills
Utility Law
Conference attendees can view information from the conference workshops on the conference scheduling app, Sched.
Here are some of the impressive statistics from the 6-week virtual conference: 
518 unique attendees from around the state registered using our conference app, and a total of 5,243 sign-ins occurred during the virtual conference.
6 Ethics and 48.5 Substantive credits were offered for the sessions, with attendees choosing the sessions they would attend.
434 Ethics CLE credits were earned.
2,352 Substantive CLE credits were earned.
A total of 68 people earned CLE teaching credits, with many topics presented by diverse panels of experts.
PLAN is grateful for the continued and ongoing support of the PA CLE Board for its funding of CLE-based training activity of PLAN, Inc., offered across the state to legal aid program attorneys and other staff and to pro bono lawyers.