Pennsylvania Legal Aid Network Conference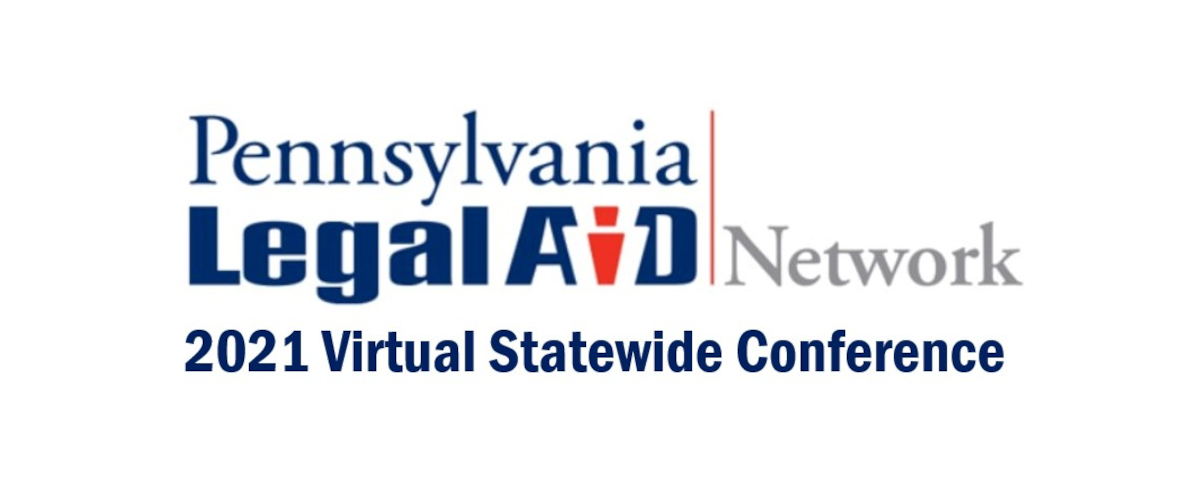 Pennsylvania Legal Aid Network, Inc. is happy to announce that registration is now open for the 2021 PLAN Statewide Virtual Training Conference.  Being unable to hold our annual conference in-person, due to the pandemic, we have put together a virtual conference for the months of September, October and November.
Click Here for instructions on how to create your account with the conference app we are using this year, Sched.  Many of you are familiar with this app because it has been used for other conferences within the Legal Services Community.
You can also access the conference information on your mobile device through the Sched app. Instructions for setting up your device to access the conference information is available at https://palegalaid.net/2021-plan-virtual-statewide-conference-your-mobile-device
Registrants must register for individual webinars to gain admittance to the webinar.
Links to register for individual webinars appear in the workshop summaries in the app.
To register for an individual session you will click on the session in the app and you will see, on the session page, a button that will take you to the Zoom registration screen so that you can complete registration.
PLEASE NOTE: ADDING A SESSION TO YOUR PERSONAL SCHEDULE DOES NOT REGISTER YOU FOR A SESSION YOU MUST CLICK ON THE REGISTRATION LINK AND REGISTER THROUGH ZOOM.
We are projecting approximately 40-45 webinars will be available in the following areas:
Communications
Elder Law
Employment Law
Family Law
General Session
Homeownership & Consumer Rights
Health Law
Housing and Landlord/Tenant Law
Public Benefits
Trial Advocacy Skills
Utility Law
Education
PLEASE NOTE: We are still waiting to finalize the date and times for some sessions.  Not all sessions are currently listed in the app but will be added as they are confirmed.  Please check back frequently to check on what sessions have been added.