Pennsylvania Legal Aid Network Excellence Awards
Pennsylvania Legal Aid Network Honors 2022 Excellence Award Recipients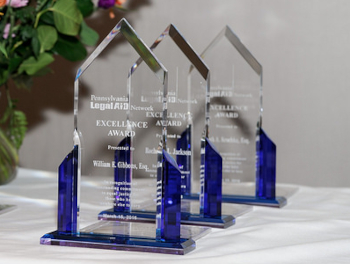 Pennsylvania Legal Aid Network, Inc. recognized the recipients of the 2022 Pennsylvania Legal Aid Network Excellence Awards during a return to the annual Excellence Awards Dinner Celebration that was held at the Hilton Harrisburg on March 22, 2022.
The Keynote Speaker at the event was Representative Mary Gay Scanlon (PA-5), co-chair of the Congressional Access to Civil Legal Aid Caucus
The mission of the Pennsylvania Legal Aid Network is to ensure equal access to justice so that Pennsylvanians can have legal representation when facing important civil legal concerns affecting their safety, health, shelter and survival. The PLAN Excellence Awards recognize legal aid attorneys, paralegals, support staff and friends of civil legal aid who support the clients served by the civil legal programs that comprise the Pennsylvania Legal Aid Network.
Nominations are solicited from across Pennsylvania for the awards which are made based on a variety of criteria that demonstrated excellence and diligence in helping improve the availability and quality of civil legal services for low income people and victims of domestic violence in Pennsylvania. 
The 2022 Excellence Award recipients honored at the event include:
Consumer Subcommittee of the Medical Assistance Advisory Committee
Doreen Mitchell, Neighborhood Legal Services
John Gandrud, Esq., Northwestern Legal Services
Julia Simon-Mishel, Esq., Philacelphia Legal Assistance
Liz Chacko, Esq., Justice at Work 
Morgan Lewis
Pittsburgh Eviction Prevention Collaborative
Randy & Debbie Blough
A video tribute was shown during the event highlighting the accomplishments of each of the 2022 recipients of the award. Those video tributes may be viewed below: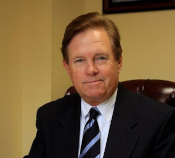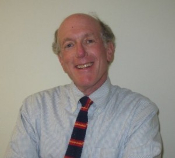 In addition to these recipients, Robert Racunas, Esq. and Mark Schwartz, Esq. were honored with the Samuel W. Milkes Outstanding Leadership Award.
This award of distinction is not given every year, but reserved for those who have demonstrated exceptional leadership in support of civil legal aid. 
The award was renamed last year to honor former PLAN Executive Director Sam Milkes, in recognition of his decades of outstanding leadership, and it was presented to these individuals for their dedication and efforts to make civil legal aid available for thousands of low-income Pennsylvanians throughout their remarkable careers.
A tribute video was also presented recognizing the accomplishments and careers of Attorney Racunas and Attorney Schwartz:
 

In addition to receiving the Samuel W. Milkes Outstanding Leadership Award, Attorneys Racunas and Schwartz were presented with Citations from both houses of the Pennsylvania General Assembly recognizing their long service to the citizens of Pennsylvania. 

 
---

   Award Tribute Videos