Congratulations to our 2023 Excellence Award Winners

Pennsylvania Legal Aid Network is proud to announce this year's winners for the Excellence Awards. Presented annually, these awards highlight advocates, partners, supporters, and volunteers whose outstanding service and commitment advance the cause of equal access to justice and make a difference in the lives of families across Pennsylvania. 
While there are thousands of advocates, pro bono attorneys, and law firms who help us immeasurably, these four partners shined above the rest this year. They are a vital part of our operation, helping us assist our Network's clients and selflessly serving those in need in their communities. 
Meet our 2023 Excellence Award winners:  
Best Attorney Advocate Award: Robert W. Ballenger, Esq.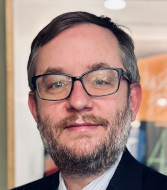 Robert W. Ballenger is an attorney at Community Legal Services of Philadelphia, where he provides direct representation to low-income Philadelphians to assist in restoring and maintaining essential utility services. Robert serves as lead counsel in CLS's role as Public Advocate, where he represents residential Philadelphia utility customers in Philadelphia Gas Works annual budget proceedings as well as Philadelphia Water Department rate increase proceedings and appeals. Robert also represents groups whose low-income members rely upon utilities to provide affordable service and robust consumer protections. He is a contributor to the Pennsylvania Consumer Law and Pennsylvania Real Estate Tax Sales and Municipal Claims treatises.  
Prior to joining Community Legal Services, he practiced for several years at an international law firm, advising clients on ERISA and other employee benefit matters. Robert received his B.A., M.S.W., and J.D. from the University of Pennsylvania, where he served as associate editor and a member of the editorial board of the Law Review.   
Best Non-Attorney Advocate Award: Kimberly J. Tarbell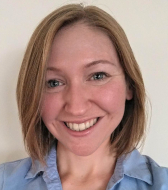 Kimberly J. Tarbell is the Director of Operations for Laurel Legal Services, Inc., where she handles the program's central administrative and accounting duties. With a love of learning and a drive to succeed, Kim has taken on a multitude of responsibilities to ensure that Laurel continues to run seamlessly; having begun her career as an Executive Assistant and Board Secretary, she quickly noticed that there was potential for growth, and her role evolved into the Director of Development and Marketing before later transitioning to her current position. 
Kim's passion for legal aid and its clients shows in all that she takes on: from planning and facilitating all fundraising efforts to building a six-county Community Partnership Program; from creating newsletters and social media posts to website maintenance and board meeting preparation; and from payroll and human resources duties to handling journal entries and audit work – all of these and more showcase Kim's commitment to her work and her community.  
When she isn't working, Kim enjoys her hobbies. In the warmer months, you'll find her outside in her garden or hiking with her husband. In the colder months, she loves to bake, cross-stitch, or curl up with her cats and read a good novel. 
Best Community Advocacy Award: The Pardon Project, Philadelphia Lawyers for Social Equity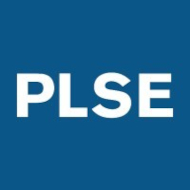 Philadelphia Lawyers for Social Equity (PLSE) was founded in 2011 by three civil rights attorneys who were at the forefront of an emerging criminal justice reform movement targeting the barriers that prevent people from securing employment, housing and education opportunities. Criminal history records – the historic facts of arrest and conviction – were then, and remain today, major causes of bias, discrimination and persistent, intergenerational poverty.  
PLSE's long term vision is to redefine criminal records from a mark of moral defect to a milestone from which to measure growth, and to redefine a pardon from an extraordinary act to an expected and predictable final release from the criminal justice system. Creating the Pardon Project in 2018, PLSE has led the effort to reform the pardon process and make it free and accessible to all. Today, over 2,000 people apply each year, and two-thirds of those who apply end up with a pardon.   
PLSE has worked with the legal aid organizations in all of PLAN's regions and has created volunteer Pardon Projects in over a dozen counties (and counting), inspiring neighbors to help neighbors and providing new resources to PLAN agencies to better serve our clients. 
Best Pro Bono Advocate Award: Michael D. Simon, Esq.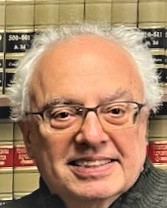 For forty years, Michael D. Simon has devoted his time and expertise to pro bono work. In 1983, he became one of the first volunteer attorneys in the Juvenile Court system where he represented children in dependency proceedings. After relocating to Los Angeles in 1985, he continued to volunteer his time at the Asian Pacific Legal Center and weekly walk-in unemployment clinics in Central and West Los Angeles, mentoring local law students. Upon his return to Pittsburgh in 1995, he began volunteering for Neighborhood Legal Services' pro bono program—a relationship that continues to this day. 
For 25 years, Michael was an adjunct professor at Duquesne Law School. He also formed the Unemployment Compensation Clinic at Duquesne Law School, which handled hearings and appeals to the Unemployment Compensation Board of Review and Commonwealth Court. Prior to the closure of the clinic, Michael had assisted more than 1,000 clients and has since taken over its pending cases while continuing to take referrals from the programs that utilized the Clinic. 
Michael is a member of Roe & Simon LLC. Outside of work, he has a deep appreciation of Italian culture, and enjoys reading, writing, and speaking Italian. He also enjoys cooking and travel and was a scuba divemaster and spear fisherman during his time in Los Angeles. 
This year marks the 50th anniversary of our organization! To commemorate this important date, we are hosting the Excellence Awards and Golden Gala Celebration. We invite you to join us on Tuesday, March 21, 2023, at the Hilton Harrisburg as we celebrate the start of our landmark and this year's honorees.