2023 Excellence Awards & Golden Gala Celebration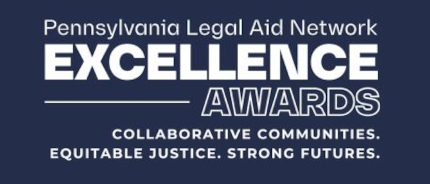 The Pennsylvania Legal Aid Network Excellence Awards is an annual event that celebrates members within our legal aid community as well as private bar partners and community leaders who exemplify excellence in their efforts to expand access to legal services for marginalized and low-income communities in Pennsylvania.
This year, we celebrate fifty years of supporting free civil legal services for low-income Pennsylvanians facing critical civil legal issues! In honor of this very special milestone, we are inviting you and your loved ones to celebrate with our community at this year's Excellence Awards & Golden Gala Celebration on Tuesday, March 21, 2023, at the Hilton Harrisburg.
As the event also serves as the kickoff party to our 50th Anniversary, it will includes special features and speakers that highlight the breadth of our work over the last five decades. Guests will enjoy a cocktail reception and champagne toast, featured remarks, and a special tribute and award presentation for our award winners:
Best Attorney Advocate Award:
Robert W. Ballenger, Esq. 

Best Non-Attorney Advocate Award:
Kimberly J. Tarbell 

Best Community Advocacy Award:
The Pardon Project, Philadelphia Lawyers for Social Equity 

Best Pro Bono Advocate Award:
Michael D. Simon, Esq.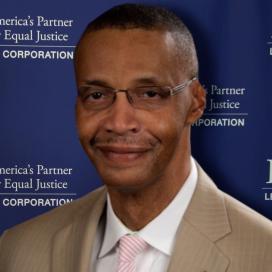 We are honored to have Will A. Gunn, General Counsel and Vice President for Legal Affairs for the Legal Services Corporation, as our Keynote Speaker.
In 2009, Colonel Gunn was appointed by President Barack Obama as the General Counsel for the U.S. Department of Veterans Affairs and served in that role for five years. He graduated from the U.S. Air Force Academy with military honors and graduated cum laude from Harvard Law School where he served as President of the Harvard Legal Aid Bureau. Colonel Gunn has chaired the American Bar Assocation 2021 National Law Day commemoration, ABA Youth at Risk Commission, and ABA Commission on Racial and Ethnic Diversity. 
Show your support by sponsoring our event or buying an advertisement placement in our program booklet. If you're unable to make it to the Excellence Awards & Golden Gala Celebration but still want to support us, please take a look at our auction items or consider donating to our $50 for 50 Campaign.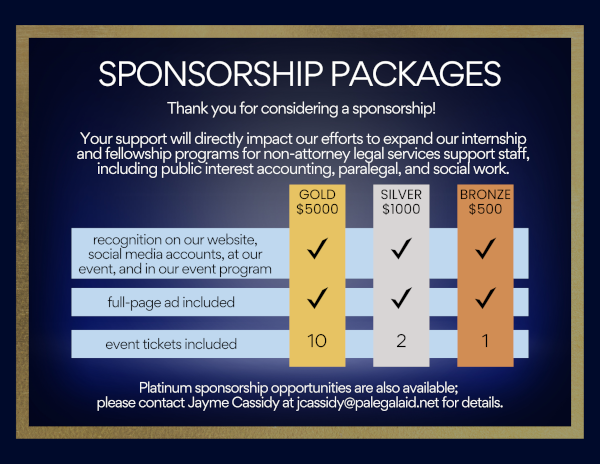 Tickets and sponsorship packages for the 2023 Excellence Awards & Golden Gala Celebration can be purchased using the Registration button on the right.
CLICK HERE for more information about the event and to purchase tickets. A limited number of early bird tickets are on sale now through February 28, so be sure to get your tickets while supplies last!
---
Thank You, Sponsors!
We are incredibly grateful to our event sponsors for their continued partnership and commitment to our mission. Due to their support, we will be able to broaden our internship and fellowship programs to include non-attorney legal services staff, including those in public interest accounting, paralegal, and social work. Thank you for helping us make a meaningful impact in the legal community.
---
Thank You, Auction Donors!
We also offer our sincere thanks to the organizations and individuals donating items for our online auction:
Event Details
Tuesday, March 21, 2023
5:00 PM-7:30 PM Eastern
Hilton Harrisburg
One North Second Street
Harrisburg, PA 17101
Directions