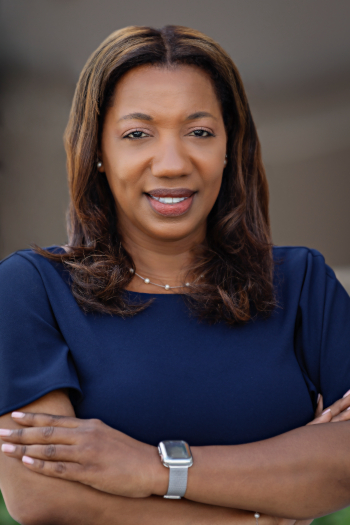 Jayme M. Cassidy, Esq., became Executive Director of Pennsylvania Legal Aid Network, Inc. (PLAN, Inc.) on August 15, 2022.
Formerly, Jayme was the Chief Diversity, Equity, Inclusion, and Professional Development Officer & Pro Bono Advocacy Director at Legal Services of Greater Miami, Inc., where created and carried out procedures that ensured diversity, equity, and inclusion considerations were incorporated into the organization's decision-making processes. In addition to these responsibilities, Jayme managed attorneys' professional development efforts and oversaw the Legal Services' Pro Bono Unit.
Prior to joining Legal Services, Jayme was the Director of the Veterans Law Clinic, the Legal Incubator, and the Adults with Intellectual and Developmental Disabilities Law Clinic at Nova Southeastern University Shepard Broad College of Law. Jayme developed, launched, and taught all three programs.
Jayme has dedicated her career to public service, having held the position of supervising attorney for the EACH (Economic Advocacy and Community Health) and VALOR (Veteran Advocates Legal Outreach & Representation) Projects at Coast to Coast Legal Aid of South Florida, Inc. Jayme created and lead the VALOR Project, a medical-legal partnership with the Department of Veteran Affairs. She has also served in the public sector as a Chief Assistant for the Broward County Public Defender and as an Assistant Attorney General.
Jayme is a Program Director for the National Institute for Trial Advocacy, where she teaches legal skills and ethics throughout the country. She is also a national panelist for the American Bar Association and the Equal Justice Conference on pro bono and access to justice topics.
Jayme serves as Vice Chair for The Public Interest Law Section of the Florida Bar and the President of the Florida Pro Bono Coordinators Association.
Jayme received her J.D. from Seton Hall University School of Law, where she was a member of the Legislative Law Journal and recipient of the Pro Bono Service Award from the Centre for Social Justice.