PLAN Launches 2021 Martin Luther King, Jr. Internship Program
Pennsyvania Legal Aid Network, Inc. has launched the 2021 Martin Luther King, Jr. Internship Program. The program is an integral part of the Pennsylvania Legal Aid Network goal to initiate new lawyers to the lifelong commitment of providing access to justice for all individuals regardless of their ability to pay.
The summer interns began the program with a two-day poverty law orientation training on May 18 and 19, which was held virtually this year due to the ongoing public health crisis. Following the training program the interns will embark on their summer of service with their host programs.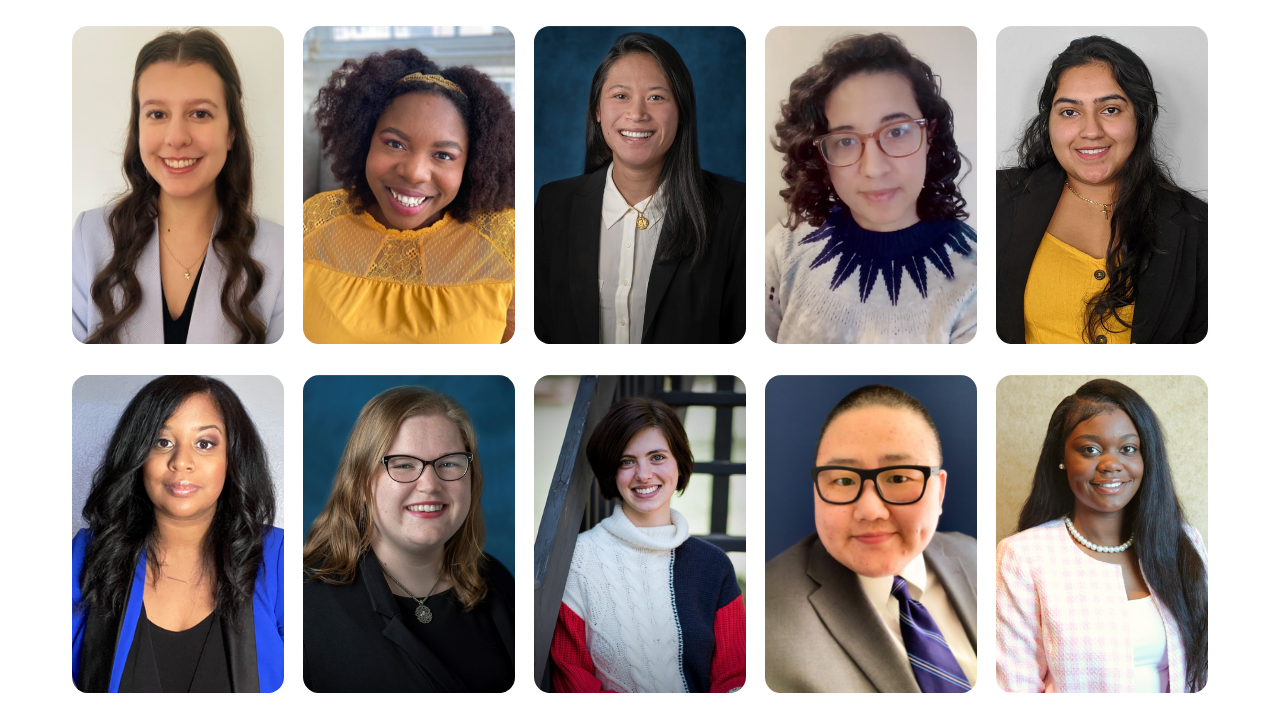 Top Row, Left to Right: Nicole Bennett, Penn State Law-Legal Aid of SE PA; Sharai Bryan, Penn State Law-PA Health Law Project; Malisa Dang, Penn State Dickinson Law-PA Utility Law Project; Gobrielle Francis, Widener Commonwealth Law-Justice at Work; Kayla Gonzalez, Widener Commonwealth Law-Northwestern Legal Services
Bottom Row, Left to Right: Brittany Griffin, Widener Commonwealth Law-Regional Housing Legal Services ; Madelyn Snyder, Penn State Law-Community Justice Project; Gabrielle Tock, Penn State Law-MidPenn Legal Services; Cooper Townsend, Villanova Law-North Penn Legal Services; Octavia Williams, Pitt Law-Southwestern PA Legal Services
Through the program, law students experience the real world of legal aid advocacy. Students engage in unique situations through which they learn to better understand the special legal issues facing individuals who live in poverty and low-income communities. 
MLK Interns experience direct client contact, participate in court and administrative hearings, and conduct legal research and writing on actual cases under the supervision of seasoned legal aid attorneys. While gaining valuable experience and insight into the plight of our low-income population, the summer interns provide valuable and necessary service to the Pennsylvania Legal Aid Network program offices in which they are placed.
For more information on the Martin Luther Intership Program please visit https://palegalaid.net/internships-fellowships.