PLAN Inc. Seeks Proposals for Development of Diversity, Equity, Inclusion, and Belonging Plan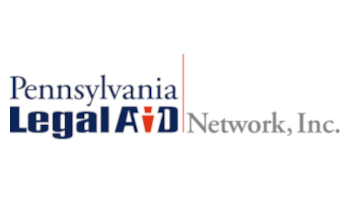 Pennsylvania Legal Aid Network, Inc. is seeking the services of a Diversity, Equity, Inclusion, and Belonging (DEIB) Consultant to help us with a DEIB assessment of our network of programs and to develop a training curriculum for our network needs.
The work of the consultant will assist in developing and implementing a DEIB Initiative that fosters a culture of belonging, inclusivity, equity, and diversity within the PLAN network of programs to improve how we do our work and how we provide services to our client community.
Specifically PLAN is seeking a consultant who will perform the following:
With input and support from PLAN, Inc., develop and distribute a network wide assessment survey designed to gauge the DEIB needs of the PLAN network, which includes the staff and Board members at all 15 member programs;
Provide written analysis of survey results and draft recommended action steps (including specific broad or targeted trainings needed by the network, measurable outcomes and benchmarks) for an 18-month DEIB focus period;
Test the draft action steps and training plan in 2 – 3 focus group conversations (e.g. member program executive directors);
With guidance from PLAN, Inc., finalize the action plan and training plan tailored to the needs of the PLAN network.
Applicants should understands the needs of PLAN, Inc. as a nonprofit and legal services organization and should be invested in our mission of equal access to justice for those who have nowhere else to turn. Consultants who are are considering the submission of a proposal are encouraged to contact PLAN, Inc. so that we can answer questions and help you target your proposal to our needs.
More information, including how to submit a proposal, is included in the full Request for Proposals which can be viewed at the link below. 
Proposals should be submitted electronically to PLAN, Inc. on or before December 9, 2022.
Please direct all questions related to this RFP to Arlene Marshall-Hockensmith, PLAN, Inc. Director of DEIB, at amarshall-hockensmith@palegalaid.net.