PLAN Accepting Applications for 2021 MLK Summer Internship Program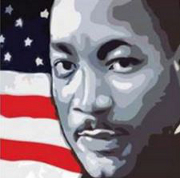 Pennsylvania Legal Aid Network, Inc. is now accepting applications for its 2021 Martin Luther King, Jr. Internship Program.
The program is open to 1Ls and 2Ls. Applicants must be open to statewide placement and provide their own transportation and housing. However, our in-person internships may be converted to remote work if necessary. This year's stipend is $7500.
The Martin Luther King, Jr. (MLK) Internship Program was established in 1991 to promote and support minority attorneys to work in the Pennsylvania Legal Aid Network (PLAN) programs across the Commonwealth.
Initiated by the Pennsylvania Legal Services Black Caucus, the goal of the MLK internship program is to promote cultural and ethnic diversity in legal
services and to honor Dr. King. Since its inception, 382 law students have participated in the program.
Summer internships are available throughout the PLAN network during the summer months for first and second year law students who are social justice oriented and desire an opportunity to make a difference.
The MLK Internship is an integral part of PLAN, Inc.'s goal to initiate new lawyers to the life-long commitment of providing access to justice for all individuals regardless of their ability to pay.
Students engage in unique situations through which they can better understand the special legal issues facing those who live in poverty and low income communities. In turn, they provide valuable services to clients of PLAN offices in which they are placed. 
MLK Interns experience direct client contact, participate in court and administrative hearings (for those certified), and conduct legal research and writing on actual cases under the supervision of seasoned legal aid attorneys. Each MLK intern is treated as a valuable member of the legal staff and is expected to participate in case strategy and contribute to overall case management. A one and a half day poverty law training is provided at the beginning of the internship.
See the attached brochure for additional information and application instructions. Please share this brochure with those you believe would be a good fit for the program. 
Additionally, PLAN will be advertising for two, two-year MLK Fellowship positions. One will be hosted by the Pennsylvania Institutional Law Project in Pittsburgh. The other has yet to be determined. Both positions are set to begin after July 1, 2021. Fellowships are targeted to 3Ls and recent law school graduates with less than five years practice experience. 
For more information please contact Arlene Marshall-Hockensmith at amarshall-hockensmith@palegalaid.net.
More Information on the Martin Luther King, Jr. Internship & Fellowship Program