Paralegal - Pennsylvania Health Law Project, Philadelphia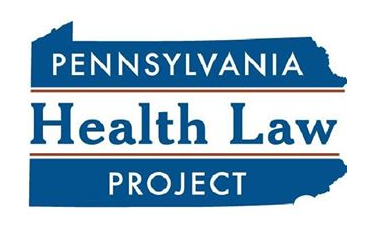 The Pennsylvania Health Law Project (PHLP) seeks to hire a full-time paralegal to protect and advance the rights of clients seeking Medicaid coverage and services. The paralegal will be based in our Philadelphia office and will be expected to work a hybrid work schedule.
Our Mission
PHLP is the designated state-wide health advocacy project of the Pennsylvania Legal Aid Network (PLAN). PHLP has a single focus: to protect and advance the health rights of low-income and underserved individuals. In support of this mission, we primarily serve clients seeking coverage or services through Medicaid.
About the Position
PHLP plays a vital role in helping low-income Pennsylvanians navigate Medicaid managed care to obtain and maintain the services they need to stay healthy and remain in their own homes. During the current public health crisis, helping underserved individuals avoid nursing facility placement is more important than ever. This paralegal position will be an important part of our team handling Medicaid managed care cases.
This position will involve: (1) handling a high-volume caseload regarding access to health insurance coverage and services, (2) representing clients at internal managed care appeals and administrative hearings; and (3) developing community education materials and conducting trainings to professional and lay audiences. With the supervision of an attorney, the paralegal will have significant autonomy in interviewing and advising clients, preparing witnesses and exhibits, and presenting factual and legal arguments during appeal proceedings.
Qualifications
Bachelor's Degree preferred, or equivalent combination of education and experience
Excellent work ethic and team-player attitude with ability to work independently
Strong verbal and written communication skills
Excellent client interviewing skills
Strong computer literacy, including ability to work remotely and learn multiple software platforms (e.g. LegalServer, Microsoft Word, Excel, PowerPoint, Outlook, and Teams)
Prior experience working with low-income people, older adults, diverse communities, and/or persons with disabilities is preferred
Spanish proficiency preferred
Salary and Benefits
The current minimum starting salary is $48,000 for entry-level applicants, which increases with relevant years of experience in accordance with our salary scale. A language bonus is also offered to bilingual staff. PHLP offers a generous benefits package including 100% employer-paid medical and dental insurance for staff; life, and short/long term disability benefits; a 403(b) retirement plan with employer contribution; and a generous leave package.
How to Apply
Please submit a cover letter, resume, and two professional references by email to hr@phlp.org. Applications are due Friday, August 18, 2023 and will be reviewed on an expedited basis. All applicants will be contacted to confirm acknowledgment of the materials and then contacted only if selected for an interview. Interviews will be conducted virtually.
Address cover letter to:
 
Danna Casserly, Acting Co-Executive Director
Pennsylvania Health Law Project
123 Chestnut Street, Suite 400
Philadelphia, PA 19106
 
Commitment to Diversity and Nondiscrimination
PHLP values a diverse work environment and strongly encourages women, people of color, people who identify as LGBTQ+, people with disabilities, and people who have experienced poverty and/or Medicaid coverage to apply. PHLP invites applicants to include in their cover letter a statement about how their unique background and/or experiences may contribute to the diversity, equity, inclusivity, and belonging of our staff, organization, and client services.
PHLP is an equal opportunity employer. PHLP does not discriminate in the selection of employees on the basis of race, color, religion, gender, sexual orientation, sexual identity, genetics, age, national origin, disability, or veteran status.