PA Supreme Court Strikes Down Law Eliminating General Assistance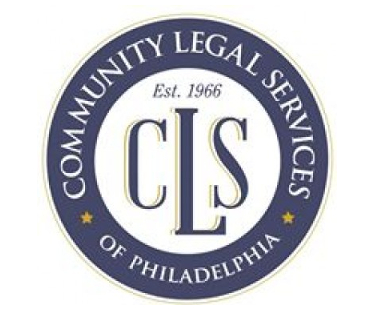 Today, the Supreme Court of Pennsylvania took an important step to protect Pennsylvanians living in deep poverty because of serious disability, domestic violence, or other factors that prevent them from working.
By a decision of 7 to 0, the Supreme Court of Pennsylvania found that Act 80 of 2012 was enacted in a manner that violated the Pennsylvania Constitution.  That law eliminated the General Assistance (GA) cash assistance program, which provided a minimal income support for individuals with serious disabilities, people fleeing domestic violence, and individuals in active drug treatment for limited periods of time. It also made it much more difficult for very poor families with young children to qualify for aid.
Like many other states, Pennsylvania's constitution does not allow the bundling of disparate issues into a single bill.  This constitutional provision is intended to make sure that the public has adequate notice of legislative provisions, and to prevent legislators from putting unpopular provisions into "must pass" bills.
The Court ruled that Act 80 unconstitutionally bundled together disparate provisions that dealt with taxation, block grants to counties, the elimination of the GA program, and provisions that made it much harder for needy families to qualify for TANF cash assistance.
Richard Weishaupt, Senior Attorney at Community Legal Services (CLS), who argued the case in the Court, hailed the decision as a great victory for those harmed by the law.  He said:  "At a time when many Pennsylvanians wait two years to appeal their denial of Social Security disability benefits and many people are seeking treatment for opioid use, we hope that today's decision will restore some balance to Pennsylvania's safety net."
His CLS co-counsel, Michael Froehlich, added:  "Today's decision is a victory for so many Pennsylvanians, including those who are fleeing domestic violence or waiting for a decision in their Social Security cases. It's also a victory for children living in deep poverty who rely on TANF cash assistance."
Sister Mary Scullion, Executive Director of Project Home, who testified against Act 80, said:  "The restoration of General Assistance in Pennsylvania will help prevent homelessness for thousands of Pennsylvanians and is an essential safety net for the most vulnerable Pennsylvanians. Every day we meet people who have no income and are struggling to survive. Having access again to General Assistance can enable someone to rent a room and restore their dignity." 
Sheila Forrester of Success Against the Odds, a statewide organization that supports and advocates on behalf of low income families said, "this is wonderful news that will throw a lifeline to many that have fallen though Pennsylvania's safety net.  Families from across the state can breathe a little easier thanks to this decision."
The original plaintiffs included individuals with disabilities, who were deprived of all means of support, and Success Against All Odds, a statewide group advocating on behalf of Pennsylvania's safety net and on behalf of struggling families.
The lawsuit was filed by Weishaupt and Froehlich from CLS, Robin Resnick and Carol Horowitz of Disability Rights Pennsylvania, as well as private attorney Gregory Heller and Joyce Collier.  Both individuals and nonprofit organizations were named as plaintiffs in the lawsuit.  A friend of the court brief detailing the history of the constitutional provisions and the reason for the provisions was filed by Donald Marritz and Rob Williams of Rutgers Law School. 
The case was filed in 2012 in the Commonwealth Court, where immediate relief was denied.  The case was argued before the Pennsylvania Supreme Court in September 2017.
---
About Community Legal Services, Inc.:
Founded in 1966 by the Philadelphia Bar Association, Community Legal Services (CLS) has provided free civil legal assistance to more than one million low-income Philadelphians. As the City's oldest and largest legal services program, CLS represented approximately 9,500 clients in the past year. CLS assists clients when they face the threat of losing their homes, incomes, health care, and even their families. CLS attorneys and other staff provide a full range of legal services, from individual representation to administrative advocacy to class action litigation, as well as community education and social work. CLS is nationally recognized as a model legal services program. For more information, contact 215-981-3700 or visit www.clsphila.org.