"Evicted" Author Matthew Desmond and Rep. Tom Emmer Join Legal Services Corporation for Virtual Briefing on Evictions and the COVID-19 Pandemic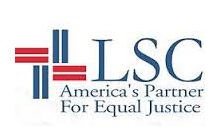 Pulitzer Prize-winning author Matthew Desmond and Rep. Thomas E. Emmer (MN-6) will join leaders from legal aid programs for a virtual briefing on evictions Monday, June 22, from 11:00 a.m. – 12:30 p.m. EDT. The briefing, "Evictions and the COVID-19 Pandemic," will explore the importance of civil legal aid for families vulnerable to housing loss due to the impact of the coronavirus pandemic.
As the pandemic disrupts the lives and financial security of people across the country, housing experts are warning of a growing evictions crisis. The Department of Labor recorded an increase of more than 40 million unemployed Americans between February and May. Unemployment has hit renters particularly hard, given that they make up a disproportionate share of service sector jobs that disappeared under stay-at-home orders. According to the Urban Institute, nearly half of renters ages 18 to 64 reported difficulties paying for rent or utilities.
Although protections have been put in place including a moratorium on foreclosures for federally backed mortgages under the Coronavirus Aid, Relief, and Economic Security (CARES) Act and eviction moratoriums imposed by local and state courts and governments, many have already expired and many more are set to expire in the coming weeks. 
Legal aid is critical to Americans facing evictions. Reports from the Evictions Lab at Princeton University show that nearly 90% of landlords in evictions cases are represented by an attorney, while 90% of tenants are not.
Matthew Desmond, author of the Pulitzer-Prize winning book Evicted: Poverty and Profit in the American City, will join LSC President Ronald S. Flagg to discuss how the COVID-19 pandemic is likely to spark an unprecedented spike of evictions across the country. Desmond is the Maurice P. During Professor of Sociology at Princeton University, where he founded and leads the Evictions Lab. His team built the first national database of evictions.
Rep. Emmer and LSC Board Chair John G. Levi will also offer remarks on the housing crisis.
LSC Vice President for Grants Management Lynn Jennings will moderate a discussion with civil legal providers and a judge who are bracing for a surge in eviction rates. The speakers will include Annamarie Johnson, Executive Director, Nevada Legal Services; Edward Josephson, Director of Litigation and Housing, Legal Service NYC; Judge Sergio L. De Leon, Justice of the Peace Court 5, Tarrant County, Texas; and Maria Thomas-Jones, Executive Director, Legal Aid of Northwest Texas.
To join the briefing via Zoom, click here and use meeting ID 856-9105-4189 and password 988246. The briefing will also be livestreamed on LSC's Facebook page. You can follow the conversation on Twitter with #LSCEvictions.