A Conversation About Racism in Our Country and Profession to be Held June 25.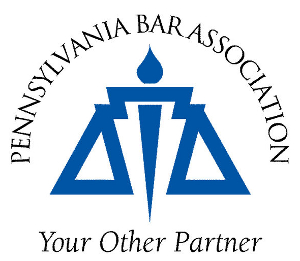 On Thursday, June 25, 2020, the Pennsylvania Bar Association's Minority Bar Committee Diversity Team is hosting an important meeting entitled, A Conversation About Racism in Our Country and Profession.
Racism cannot be solved without every person getting involved. This conversation starts with awareness and determining what each of us can do to help. We need "all hands on deck" for this topic to be properly addressed.
This Zoom webinar conversation will feature members of our profession who will share their personal perspectives regarding racism as a foundational pillar in the development of this nation and our legal profession.
The dialogue, facilitated by Juliana M. Mosley, Ph.D., a DEI professional, will create a narrative of personal voices from the panelists:
Judge Tim Lewis (ret.), Schnader Harrison Segal & Lewis LLP, Pittsburgh
Samantha Jallah, Esq., Geisinger Health Plan, Danville
Michael Reed, Esq., Pepper Hamilton, Philadelphia
This format serves as a vehicle used to help humanize the experiences of members from black and brown communities and may reveal major differences in worldviews or perspectives related to issues of race. All are invited to participate in difficult dialogue for the purposes of exploring your own perspectives and experiences with racism, and ways to move toward an anti-racist society and legal profession.