Martin Luther King, Jr. Attorney Fellowship - Regional Housing Legal Services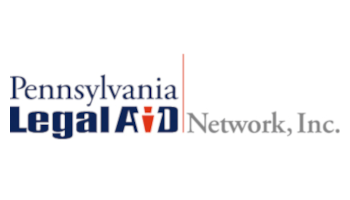 About Our Fellowship Program
PLAN, Inc. created the Martin Luther King, Jr. Fellowship Program in 2004. In partnership with a sponsoring regional or specialty program, law school graduates and attorneys who are new to practice are hired as full-time staff attorneys for a two-year fellowship.
Fellows are assigned mentors and supervised by experienced attorneys. Salary and benefits are determined by the host program. In addition, loan repayment assistance (LRA), up to $5,500, is available per fellowship year. Fellows are required to apply for LRA through the PA Bar Foundation IOLTA Loan Repayment Program, their law school, and/or the Legal Services Corporation (LSC) in order to receive PLAN Inc. LRA. The 2023-24 PA Bar Foundation IOLTA Loan Repayment Program application is expected to open in early September 2023. The fellowship is intended to support and promote new lawyers who are interested in long term public interest careers.
Fellowship Opportunity
Host Program: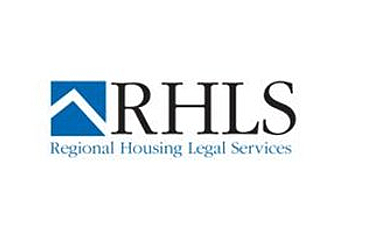 Regional Housing Legal Services (RHLS)
Philadelphia, Pennsylvania
Anticipated Start Date: September 2023
Host Program Background:
RHLS's mission is to create housing and economic opportunity in underserved communities in Pennsylvania and to effect systematic change in housing and community development systems for the benefit of lower-income households statewide. RHLS attorneys provide transactional legal counsel to nonprofit and community organizations working on a wide variety of community based real estate development activities—from new construction, affordable rental developments, to community land trusts, to community benefits agreements. RHLS has offices in Philadelphia, Pittsburgh and Harrisburg and assists clients throughout Pennsylvania. RHLS is a specialty legal services program within the Pennsylvania Legal Aid Network (PLAN).
RHLS offers fellows the unique opportunity to develop experience in public interest transactional legal services. RHLS attorneys do not litigate or represent individuals. Therefore, RHLS is not compatible with prospective fellows who are primarily interested in courtroom work, litigation, or representation of individuals. RHLS staff currently work a mix of remote and in-office schedules.
Qualifications:
J.D. from an accredited law school by Fall 2023
Passed or sat for the Pennsylvania Bar by Fall 2023 (or eligible for admission)
Demonstrated commitment to economic and racial justice.
The ability to work with racially and economically diverse groups with varied experiences and perspectives.
Strong interest in housing justice and public interest transactional law.
Ability to exercise sound judgment and zealously represent clients.
Keen analytical, organizational, and drafting skills and a recognized attention to detail.
Capacity to work effectively in both in person and remote office settings.
Ability to independently complete legal tasks.
Duties and Responsibilities:
Provide high-quality legal assistance to eligible clients through advice and counsel, negotiation, drafting of legal documents, and community education.
Establish a positive, effective, professional relationship with clients in a way that fosters client trust and confidence.
Provide and accept training, mentoring and supervision to and from other staff.
Work cooperatively with other staff members and participate actively within the program on issues of importance.
Acquire, maintain, and improve written and oral advocacy skills.
Such other duties that are reasonably related to the staff attorney's job functions and which may be assigned from time to time by the Director of Housing Development Services, the Supervising attorney or the Director of Strategic Initiatives as the case may be.
Salary/Benefits:
The salary for this position (upon passage of the Bar) will be $65,000. Unless otherwise noted, the fellow is eligible to receive RHLS's full generous employee benefits package, including fully funded health insurance (no premiums) for employees, their partners, and children up to 26 (if not otherwise covered); 15 days of vacation in the first year of service; 13 holidays; 15 sick days; four days of personal leave; an employer 403(b) starting at 5% (after six months of employment and no match required); and employer-paid short-term and long-term disability policies.
To apply for this fellowship, please submit electronically a cover letter, resume, three professional or academic references (must identify relationship with reference), official law school transcript, and a personal writing sample (limit 10 pages) to:
Arlene Marshall-Hockensmith, Esq.
Director of Diversity, Equity, Inclusion, and Belonging
amarshall-hockensmith@palegalaid.net
717-802-7523
---
RHLS is an equal opportunity employer. We seek to build diversity, equity, and inclusion both within our organization and in partnership and allyship with the communities we serve. People of Color, trans and gender nonconforming people, people from poor and working- class backgrounds, and people with disabilities are encouraged to apply. We invite all applicants to include in their cover letter a statement about how your unique background and/or experiences might contribute to the diversity, cultural vitality, and perspective of our staff and legal practice.
 
For more information: https://palegalaid.net/internships-fellowships
For more information on RHLS: RHLS – Regional Housing Legal Services