About the 2019 Excellence Award Recipients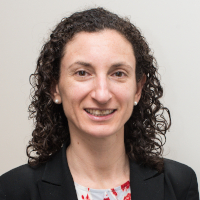 Rachel Garland, Esq. excels in her work as a legal services attorney with Community Legal Services (CLS) in Philadelphia. She began her career at CLS as an Equal Justice Works fellow and is now a staff attorney in the housing unit representing subsidized housing tenants facing a wide variety of housing issues including eviction, repairs, termination of subsidy, criminal barriers to housing, rent calculations and disability accommodations. Rachel works extensively on legal issues at the intersection of housing and domestic and sexual violence, providing representation, community education and legal advocacy. Her work on protecting the rights of victims of domestic violence and sexual assault, ensures survivors have a safe place to live, away from their abusers. Rachel has worked closely with Regional Housing Legal Services and others to achieve major victories for survivors, including changing the law to prohibit eviction from all rental housing due to incidents of domestic violence or assault. In some gentrifying neighborhoods, landlords are illegally evicting entire buildings, shutting off the utilities or sending tenants notices of immediate eviction. Rachel has fought these illegal mass evictions. Her work has prevented homelessness for countless clients, helping women become safe from their abusers, ensuring people with disabilities can live comfortably, allowing children to grow up in stable homes, and preserving neighborhood stability. 
---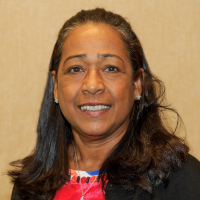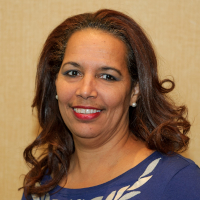 Natalia Gomez and Benita Mejia joined the Community Justice Project in 2005 as paralegals to launch its Hispanic Outreach program connecting unrepresented communities and civil legal aid. Their objective was to learn from immigrants the issues of most importance to the community as a whole, so that CJP could address them through litigation or other advocacy strategies. They worked diligently to learn about public benefits, as well as how to screen for wage and hour, housing, immigration, language access, civil rights, and other legal problems. As a result, CJP has been able to bring numerous wage and hour class action cases on behalf of immigrant workers who were not paid minimum wage and or overtime and precedent setting language access cases. Their work has also prompted cases and advocacy to ensure language access at government offices, hospitals, child welfare agencies, and the courts. Natalia and Benita are involved in every step of these cases, interpreting for the lawyers and explaining the process. Individually, Benita and Natalia have helped hundreds of clients obtain or recover cash assistance, SNAP benefits, or medical assistance, often having to deal with complex immigrant eligibility rules in the process.
---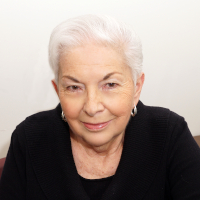 Betty Green is an intake paralegal at Philadelphia Legal Assistance (PLA) serving low-income and vulnerable people since 1983. She first came to legal aid as a client of Community Legal Services (CLS) seeking legal help after being denied medical benefits. At CLS, Betty met intake paralegal Tom Burke, who was known to have a special knack for "seeing" the true character of a person despite his blindness. While Tom informed Betty that she was not eligible for the benefits, he could, however, offer her a job as his reader-assistant. Betty and Tom made a great team. Betty's attention to detail and thoroughness complemented Tom's creative problem solving, together providing excellent, empathetic legal assistance to people. Eventually their work moved to PLA. She is dedicated to her job and her clients, bringing decades of experience and knowledge to assist them. Betty has developed a sharp legal mind and is a great analyst and problem solver. Betty has built thousands of relationships over her legal aid career always demonstrating what a special person she is: generous and steadfast, kind and no-nonsense, smart and funny, hard-working, and helpful. 
---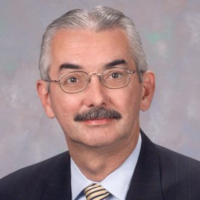 George Gvozdich, Jr., Esq. has been actively engaged in the general practice of law in western Pennsylvania since 1980. His law practice encompasses the representation of local, regional, national and international concerns. He has significant experience handling simple to complex commercial lending transactions, real estate transactions, purchases and sales of business interests, general corporate matters, wills and estates, municipal law matters, and general and commercial civil litigation. In addition to the general practice of law, he is actively involved in the legal community, holding various positions at the local and state level. Since 1989, he has served as a Bar Examiner for the Pennsylvania Board of Law Examiners. He is a delegate to the Pennsylvania Bar Association's House of Delegates and is also actively involved with the Pennsylvania Bar Foundation, having served on its Board of Directors and served a term as President of the Board. He continues to serve as Chair of the Loan Repayment Assistance Program (LRAP) Advisory Committee where has worked to ensure the program's success.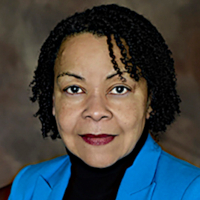 E. Marie Queen served as the Pennsylvania Bar Foundation's first and sole full-time staff person and Executive Director, where she collaborated with the Supreme Court of Pennsylvania, the Pennsylvania IOLTA Board, the PBA, the Pennsylvania legal aid community and law schools to implement and administer Pennsylvania's Loan Repayment Assistance Program. Marie provided day-to-day oversight and administered the complex program with efficiency. Many LRAP recipients have expressed the highest appreciation for Marie's competency and responsiveness.
---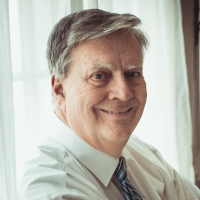 G. Clayton Nestler, Esq. has served as the Managing Attorney for the Washington County Office of Southwestern Pennsylvania Legal Services (SPLS) for over thirty years, also serving as the SPLS Deputy Director. He has provided steady leadership and service to SPLS and the Southwestern Pennsylvania Legal Services Consortium, a collaborative effort of SPLS, Neighborhood Legal Services and Laurel Legal Services. He has contributed in every facet, including needs assessments, daily operations, grant writing, reporting, policy writing, managing and casework of every type. Clay has wide-ranging legal experience and has handled every kind of service the legal aid program has offered, from protection from abuse, child custody, landlord-tenant and foreclosure to disability, public assistance, debtor relief, employment and unemployment. Clay exemplifies professionalism, civility, and the highest character in the practice of law. In addition to his usual day-to-day responsibilities, Clay assumed management of SPLS' medical-legal clinic and developed a "high utilizer" program that targeted patients with repeated in-patient hospital stays, transforming the clinic from a fledgling project to a productive, well-run partnership. Clay is also an adjunct professor at the University of Pittsburgh's School of Law and supervises law students interning each semester with SPLS. Nothing propels a legal career like having a great mentor and Clay has provided numerous law students with the guidance, wisdom and consistent advice. He has served as the Washington County Bar Association President and has represented the county bar at the Conference of County Bar Leaders. 
---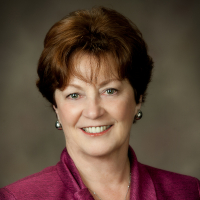 Nancy R. Paul has been the Executive Director of the Montgomery Bar Association and the Montgomery Bar Foundation since 1990. The Montgomery Bar Association has long been a champion of equal access to justice and civil legal aid. Widely recognized for her acumen as a tireless and creative leader, Nancy Paul is a driving force behind many award-winning, homegrown initiatives that include nine National Association of Bar Executives' Luminary Award-winners. Ms. Paul has been a member of the Legal Aid of Southeastern Pennsylvania Board of Directors since 2009 and recently served as Board President. She has kept access to justice as a priority – ensuring the success of the annual spring golf outing to support LASP. One of her initiatives was creation of the position of Special Project Development Manager.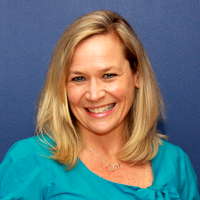 Nancy O. Walsh has worked as the Special Project Development Manager for the Montgomery Bar Association since 2015. She is in charge of leadership and professional development, membership engagement, diversity, community outreach, and access to justice initiatives. Nancy Walsh has advanced two significant projects: an annual Access to Justice Summit and the Eviction Prevention and Intervention Coalition that benefit legal aid and its clients. Ms. Walsh's work is grounded in her strong belief in the power of connection, authenticity, self-awareness, and empathy. 
---
Stella L. Smetanka, Esq. has made significant contributions to providing free legal services to individuals and their families struggling to make ends meet in several capacities: law professor, clinic director, board member, donor, mentor, and pro bono volunteer. Since retiring as a Professor at the University of Pittsburgh School of Law, Stella has been an active volunteer at Neighborhood Legal Services in Pittsburgh where she is appreciated for her legal acumen, knowledge of health law, kindness, grace and compassion. She also continues to serve as a member of the Pennsylvania IOLTA Board, recommending grant awards that support the provision of free legal assistance to low income Pennsylvanians in civil matters where a basic human need, such as access to shelter, nutrition, or health care is at stake. Stella's volunteerism allows Neighborhood Legal Services in Pittsburgh to serve additional clients -- ordinary people experiencing legal problems who seek to protect their families, their homes and their livelihoods. Stella has volunteered as a pro bono attorney since she retired from Pitt Law where she directed the law school's Social Security Disability Practicum and supervised its Health Law Clinic. She has been long involved in serving the poor in her volunteer associations. The Allegheny County Bar Foundation has awarded Stella a Pro Bono Achievement Award for her service and she is a past recipient of the University of Pittsburgh Chancellor's Distinguished Public Service Award.
---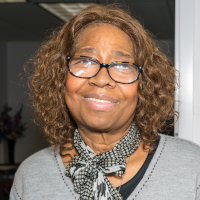 Michelle R. Terry, Esq. has enjoyed a long and exemplary public interest legal career. She is the Managing Attorney of the Delaware County Office of Legal Aid of Southeastern Pennsylvania (LASP), handling cases, supervising a large staff, and mentoring law students. Michelle's understated demeanor belies her fierce determination to bring justice for clients. She has represented clients in cases related to education, disability, unemployment compensation, SSI, housing, custody, protection from abuse orders, housing and more over four decades. Michelle began her legal aid career student interning at Neighborhood Legal Services (NLS) in Pittsburgh and then went on to earn a Reginald Heber Smith Fellowship. She began work in 1978 as a Reggie Fellow at Delaware County Legal Assistance Association, a predecessor program of LASP. She has served the legal aid program and the client community as staff attorney, oversaw the Advice & Referral Unit, supervised law students, led the Children's Disability unit, providing legal representation in education and children's Social Security cases and  as Litigation Coordinator. Many of Michelle's cases have led to lasting change, including a 1987 Commonwealth Court decision,  establishing that when people try their best at their jobs but cannot do the job, they are eligible for unemployment benefits since the client's "conduct did not rise to the level of willful misconduct sufficient to disqualify her for unemployment benefits." Michelle has also served as an adjunct professor at Villanova Law School where she supervised and mentored numerous law students, positively influencing their lives and careers by sharing her convictions and commitment to service.