About the 2016 Excellence Award Winners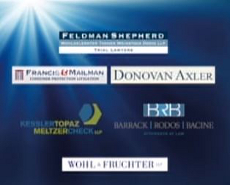 Cy pres, meaning "as near as possible," was originally used as a method of distributing an estate or trust fund whose primary purpose could no longer be fulfilled. The cy pres doctrine enables these residual funds to be distributed to the "next best" use.
In 2012, the Pennsylvania Supreme Court implemented new civil procedural rules directing how residual funds remaining from class actions lawsuits are to be distributed. The rules require fifty percent of the funds be designated to the Pennsylvania Interest on Lawyers Trust Account (IOLTA) Board. The remaining fifty percent may be designated to the PA IOLTA Board or other organizations that have a relationship with, or promote the interests of the class-action lawsuit objectives.
Cy pres distributions to the PA IOTLA Board and to civil legal aid programs translate to direct services and expanded access to justice. They also provide a practical method for dealing with unclaimed settlement funds and the intention of the class to provide access to justice.
By their forwarding of residual funds and the discretionary portion of the funds to the PA IOLTA Board and Community Legal Services from recent class action settlements, we recognize the leadership and excellence of the following law firms:
Barrack, Rodos & Bacine • Mark R. Rosen, Esq. • Partner • Philadelphia PA

Donovan Axler, LLC • Michael D. Donovan, Esq. • Founding Member • Philadelphia, PA

Feldman, Shepherd, Wohlgelernter, Tanner, Weinstock, Dodig, LLP • Alan M. Feldman, Esq. • Managing Partner & Co-Founder • Philadelphia, PA

Francis & Mailman, PC • James A. Francis, Esq. • Founder • Berwyn, PA

Kessler, Topaz, Meltzer & Check, LLP • Lee D. Rudy, Esq. • Partner • Radnor, PA

Wohl & Fruchter, LLP • Ethan D. Wohl, Esq. • Partner • New York, NY
Feldman, Shepherd, Wohlgelernter, Tanner, Weinstock, Dodig, LLP, Francis & Mailman, PC, and Donovan Axler, LLC were co-counsel for the plaintiff and class in a class action settlement that resulted in a residual distribution of $4,128,439.11 divided equally between the PA IOLTA Board and Community Legal Services in support of delivery of legal services to low-income Pennsylvanians.
Barrack, Rodos & Bacine; Kessler, Topaz, Meltzer & Check, LLP; and Wohl & Fruchter, LLP were co-lead counsel in a class action settlement that designated the PA IOLTA Board as the sole recipient of the cy pres award in  the amount of $989,255.62 because of the PA IOLTA Board's vital role in helping to provide legal services and access to justice to the underprivileged in Pennsylvania.
---
Staff Attorney, North Penn Legal Services, Sunbury, PA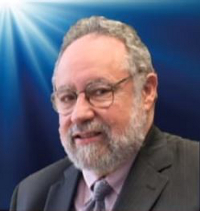 Joseph R. DeCristopher, Esq. has worked for North Penn Legal Services and its predecessor program, Susquehanna Legal Services, since 1979. He joined legal aid shortly after his graduation from Rutgers University Law School.
Mr. DeCristopher handles a wide variety of cases for clients but focuses his practice on consumer, bankruptcy, mortgage foreclosure and public housing law. Mr. DeCristopher is also active in local bar activities, having served as President of the Northumberland County Bar Association in 2012 and on several local court rule committees.
Over the years, he has achieved many notable litigation successes and obtained positive outcomes for clients. Recently, Mr. DeCristopher represented a client whose due process rights regarding access to public housing were violated and he brought suit in federal court, citing due process violations arising from the misapplication of porting regulations in the Housing Choice Voucher program.  Prior to trial the case settled preserving the client's housing voucher and providing a five-figure cash settlement. He is also an accomplished musician.  
---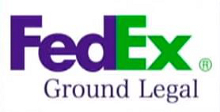 FedEx Ground Corporate Legal Department has created a robust pro bono culture that has benefited countless of low-income residents and victims of domestic violence in the Pittsburgh area since its inception.
FedEx Ground's pro bono efforts began in 2010 when attorney JoAnne LaRose began volunteering to represent individuals seeking Protection from Abuse (PFA) Orders through Neighborhood Legal Services Association's PFA Project and her colleague Jennifer Fox Rabold approached the FedEx Ground management team for authority to investigate a pro bono wills preparation project.
Soon after, with Ms. LaRose and Ms. Fox Rabold serving as the Founding Pro Bono Chairs, FedEx Ground joined the Pittsburgh Pro Bono Partnership and in 2011, the PFA Project and Wills Clinic were rolled out within the FedEx Ground Legal Department. The Wills Project has expanded and now operates in three local libraries and a senior high-rise.
Today there are six active pro bono projects engaging the FedEx Ground legal team and support staff from the company's Risk Management and the Protection and Preventative Services Groups. Jamie Spataro and Jason Norris now serve as co-chairs of the Pro Bono Committee and are the sponsors of the Education Law Clinic which advises parents of special needs children of their legal rights. Paralegal Erica Bacon volunteers as the lead for the monthly participation in the PFA Project. Paralegal Jamie Roberts leads the Wills Project and coordinates the participation of attorneys and notaries from local law firms and other corporations. Diana Karg and Christine Johansen started the Guardian ad Litem Project. Ms. Fox Rabold also serves as the Administrator of a class action settlement fund, leading a nine-member team overseeing the distribution of hundreds of thousands of dollars to the beneficiary children. FedEx Ground Legal Vice President Joe Milcoff kicked off the company's participation in the Veterans' Legal Aid Project. 
---
Senior Attorney, Community Legal Services, Philadelphia, PA
William E. Gibbons, Esq. is a Senior Attorney at Community Legal Services in Philadelphia.  He has worked at CLS since 1979 and is one of the founding members of the Dependency Project, now the Family Advocacy Unit, where he works to strengthen and unify low income families and ensure that they receive the individualized help they require in order to successfully reunify.
Mr. Gibbons represents individual parents involved with the Department of Human Services who are seeking to keep their children at home or to have them returned from foster care to a safe home. He has represented hundreds of parents in dependency cases in court hearings and multi-party case meetings.
He participates as a faculty member of the Support Center for Child Advocate training programs and works with several community organizations to promote fatherhood and support low income parents. He has worked with the Prison Society, Focus on Fathers and Menergy to encourage fathers to build and maintain strong relationships with their children and speaks frequently on the importance of fatherhood.  Mr. Gibbons holds B.A. from Lincoln University and earned his J.D. at Howard University.
---
Wesley S. Speary, Esq. is a former Martin Luther King Jr. Intern who worked with Regional Housing Legal Services in Pittsburgh and provided valuable service to HERA. His work on the project was vital to its success. He provided research support for HERA's management of the community water system, prepared a reference guide outlining HERA's responsibilities as a receiver and as a water utility and provided invaluable research on the rights and obligations of lot owners. Mr. Speary completed a year-long fellowship with the Pittsburgh Schweitzer Fellows Program and is now a judicial law clerk in Pike County. 
---
Public Policy Advocate, Just Harvest and Board Member, Neighborhood Legal Services Association, Pittsburgh, PA
Rochelle L. Jackson is an extraordinarily powerful and articulate voice for those who live in poverty. She is a Public Policy Advocate for Just Harvest, an organization working to end hunger and poverty in Allegheny County. Ms. Jackson first came to Just Harvest as a welfare client and then became the advocate and organizer for the agency's Welfare Justice Project where she worked to assist others in the challenging journey out of poverty. She now oversees Just Harvest's public policy work. 

Ms. Jackson serves on the Board of Directors of Neighborhood Legal Services Association. She is a member of the Pennsylvania Department of Human Services Income Maintenance Advisory Committee (IMAC), the Employment and Training Advisory Committee (ETAC) and is a Steering Committee member of the statewide Coalition for Low-Income Pennsylvanians (CLIP).  Ms. Jackson is also a member of the Clients Council of Pennsylvania and serves a chairperson of the Allegheny County Family Support Policy Board.

A single mother of four children, she obtained an associate's degree from Community College of Allegheny County and a bachelor's degree from Carlow University and is now pursuing a master's degree. Ms. Jackson is longtime champion in advocating to improve access to post-secondary and adult education for single parents receiving public benefits. She works cooperatively with legal aid staff, ensuring that the client's voice is heard, to improve welfare to work policies and provide greater opportunities for clients to obtain living wage employment.
---
Staff Attorney, Neighborhood Legal Services Association, New Castle, PA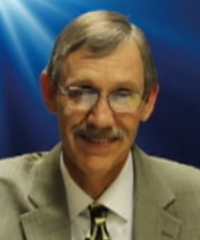 Mark A. Krochka, Esq. finds great satisfaction in helping deserving people keep a roof over their heads, keep their utilities on, and maintain an adequate income and a sense of safety.

Mr. Krochka is a Staff Attorney in Neighborhood Legal Services Association's New Castle Office, representing victims of domestic violence and low-income residents in Lawrence County. He is the face of legal aid in this small county office, maintaining relationships with clients, the private bar, judges and social service agencies.

He is an aggressive and relentless advocate for his clients, leaving no stone unturned in trying to find a way to resolve their legal issues. Mr. Krochka often receives praise from his clients for his advocacy on their behalf. One of Mark's clients has credited Mark for saving her life and her children's lives and has stepped forward to testify to national, state and local audiences about the quality services she received from Mark and the essential safety net provided by legal aid programs.

Prior to becoming a lawyer, Mr. Krochka was a social worker investigating child abuse, often testifying in court proceedings. This experience sparked an early interest and expertise that led him to law school at the University of Akron. His passion for both social work and justice allow Mr. Krochka to serve each client with the top-notch services they deserve.
---
Partner, Blank Rome LLP/Pro Bono Volunteer, Philadelphia VIP, Philadelphia, PA
Matthew D. Lee, Esq. a Partner at Blank Rome LLP, is a former U.S. Department of Justice trial attorney who concentrates his practice on all aspects of white collar criminal defense, federal tax controversies, financial institution regulatory compliance, and complex civil litigation. Mr. Lee has represented both corporations and individuals in criminal investigations involving tax, money laundering, health care, securities, public corruption and fraud offenses. He has significant experience in handling all stages of state and federal litigation, including trials and appeals. 

Mr. Lee is active in pro bono matters, and is the inaugural recipient of Blank Rome's Edwin P. Rome Pro Bono Achievement Award for his commitment to pro bono service and devotion to the pursuit of equal justice for all.  He has served as a core member of a team of Blank Rome attorneys involved in a death penalty case, which resulted in a vacated death sentence and a new trial for his client.

He has provided dedicated leadership and an unwavering commitment to pro bono legal work through his involvement with Philadelphia VIP, the hub of pro bono legal services in Philadelphia, serving VIP as a volunteer attorney and trusted leader. Since 2001, Mr. Lee has taken numerous case referrals, primarily representing clients facing civil forfeiture of their homes and he has championed efforts encouraging his fellow attorneys to volunteer with VIP. With every VIP case that Mr. Lee accepts, he engages a colleague to co-counsel with him on the case as way of supporting new volunteers. He has served VIP in many leadership roles on its Board of Directors: Secretary, Vice President and President.
---
Partner, Nikolaus & Hohenadel, LLP, Lancaster, PA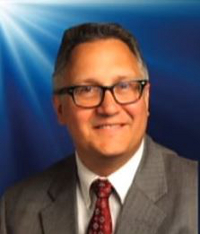 Jeffrey A. Mills, Esq. is a partner at Nikolaus & Hohenadel, LLP where he chairs the Litigation Department. He has a wide background in civil litigation and more than fifteen years of experience in Workers' Compensation Litigation. He is also a lecturer and speaker on Pennsylvania Workers' Compensation law.

Mr. Mills is active in the Lancaster Bar Association and the Lancaster Bar Association Foundation.  In 2014, as Chair of the LBAF, he led the foundation's successful Safe at Home Campaign to raise $225,000 for multi-year funding to retain a Family Law Attorney in MidPenn Legal Services Lancaster office.

He assembled a highly motivated team of volunteers and led them through the solicitation process. Mr. Mills created the Safe at Home Campaign solicitation materials, held luncheons at his firm and wrote articles for bar association publications. He consistently provides inspiration and guidance to the campaign committee. His efforts, and those of the Safe at Home Campaign Committee, support orderly resolution for low-income families involved in serious custody disputes and showcase that Lancaster County lawyers care about poor families.

Mr. Mills is also a member of the Pennsylvania Bar Association and has participated in the PBA's Day on the Hill effort, lobbying for increased funding for civil legal aid. He has also served as a Commander in the Judge Advocate General's Corps of the United States Naval Reserve. Jeff is a graduate of Washington & Jefferson College and the Temple University School of Law.