Womens's Law Project Launches Program to Help Pennsylvanians Facing Pregnancy & Lactation Discrimination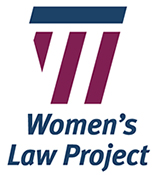 Women's Law Project, a state-based public interest legal organization focused on gender justice with offices in Philadelphia and Pittsburgh, announces a new program to help pregnant and lactating people in Pennsylvania navigate workplace and school-based discrimination.
The WLP Legal Navigator Program is focused on early intervention, education, and assistance to ensure more pregnant and lactating workers and students across Pennsylvania can protect their health and economic security with minimal disruption to work or school. Our goal is to ensure job security and reasonable, temporary accommodations before someone loses their job or is otherwise harmed.
The Legal Navigator Program represents an expansion of work that began in our Philadelphia office several years ago. We are launching this work in western Pennsylvania in response to an urgent need for assistance in that part of the state.
Now, through the Legal Navigator Program, both offices are adopting an early intervention approach.
"Federal law protecting pregnant and lactating people is inadequate and Pennsylvania has fallen behind the rest of the country in terms of state protections," says WLP consulting attorney and Board Trustee Ena Lebel. "Even when adequate legal protections exist, without assistance, individuals often fail to benefit from them in a timely manner. The Legal Navigator Program enables us to intervene early enough to address and eliminate potential problems before our clients' health or economic stability is compromised."
Pregnancy and lactation discrimination is still common. In fact, Pennsylvania has a higher rate of pregnancy discrimination complaints filed with anti-discrimination agencies than most other states. Black women, women of color, and low-wage workers in frontline industries such as health care and social services are disproportionately harmed by pregnancy discrimination.
"Our work helping Pennsylvanians facing pregnancy and lactation discrimination is especially urgent given the lack of access to adequate prenatal care that may contribute to elevated maternal morbidity and mortality rates in the Commonwealth," says WLP legal fellow Maggie Neely, who will provide services through the Legal Navigator Program in western Pennsylvania. "Unfortunately, state lawmakers have repeatedly refused to advance legislation that would improve protections for pregnant and lactating Pennsylvanians."
People who contact WLP attorneys through the program may obtain assistance preparing to disclose pregnancy or lactation needs at work or school, requesting temporary accommodations, and navigating leave policies. Pregnant and lactating people are protected by a patchwork of federal, state, and local laws addressing discrimination, pregnancy and lactation accommodations, disability, and family leave. WLP attorneys can provide an individualized assessment of each client's medical, employment, and legal needs and offer advice about the legal and other options open to each client, and may be able to provide representation.
"I help pregnant and lactating clients navigate difficult situations like when a denial of accommodations results in loss of job and benefits or a parent's ability to breastfeed their baby," says staff attorney Sophia Elliot, who is based in WLP's Philadelphia office. "We encourage workers and students who are planning their pregnancies or returning to work or school to contact us as early as possible so we can help them take advantage of their pregnancy and lactating rights."
Pregnant and lactating students can find more information about the WLP Legal Navigator Program on the WLP website here.
Pregnant and lactating workers seeking help can find that information here.
People who would like to request assistance can contact WLP's Western Pennsylvania office at 412-281-2892 and infopitt@womenslawproject.org or WLP's Philadelphia office at 215-928-5761 and info@womenslawproject.org.
---
Women's Law Project is a public interest law center in Pennsylvania devoted to advancing and defending the rights of women, girls, and LGBTQ+ people in Pennsylvania and beyond.