Volunteer Attorneys Sought for Clean Slate Review Project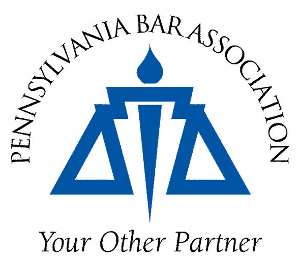 Volunteers are being sought for a new pro bono project sponsored by the Pennsylvania Bar Association and Community Legal Services of Philadelphia. The Clean Slate Review Project will provide information and advice to people who may benefit from the new Clean Slate law. 
The Clean Slate legislation allows for individuals to petition the courts to have their criminal records sealed if the person has been free from conviction for 10 years for an offense that resulted in a year or more in prison and has paid all court-ordered financial debts. Additionally, the new law allows automatic sealing of records for second or third-degree misdemeanor offenses that included a less than two-year prison sentence if a person has been free from convictions for 10 years, as well as sealing of criminal history records related to charges that resulted in non-convictions.
Attorney volunteers will review the Pennsylvania criminal record of applicants under the program and advise them whether their record qualifies for sealing under the law and what steps need to be taken to start the sealing process.
A statewide training program on the Clean Slate Law will be held on March 13, 2019 from 1:00 PM-3:00 PM. The program will be presented live at the Pennsylvania Bar Institute, located at 5080 Ritter Road, Mechanicsburg, PA. It will also be simulcast to locations throughout Pennsylvania and will be available online via webcast. 
This program is designed to prepare volunteer attorneys to  participating in the Clean Slate Review Pro Bono Project. Click here for more information on the training.
Additional training programs are being held in other locations around the state. Please check the Calendar on PAProbono.net for details on these training programs.
More information on Clean Slate is available at www.MyCleanSlatePA.com
Attorneys who would like to volunteer for the program should complete the form below: