Two PLAN, Inc. Board Members Honored on the 2023 Pennsylvania Super Lawyers and Rising Stars Lists
The Pennsylvania Legal Aid Network, Inc. is pleased to announce that two members of the PLAN, Inc. Board of Directors have been named to the 2023 Pennsylvania Super Lawyers and Rising Stars lists. We congratulate Regina M. Foley, Esq. of Raynes & Lawn, and Jamie R. Schumacher, Esq. of MacDonald, Illig, Jones & Britton, LLP, for this well-deserved honor.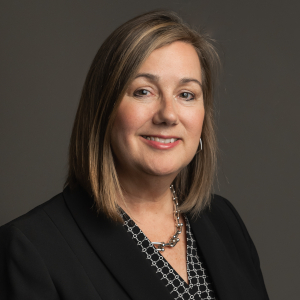 Regina M. Foley, Esq. was recognized on the 2023 Pennsylvania Super Lawyers list. She has an impressive portfolio of trial co-counsel roles in complex civil cases, including medical malpractice, product liability, trucking accidents, and various forms of negligence. Her exceptional track record has led to her consecutive inclusion on the Pennsylvania Super Lawyers list since 2011. And since 2017, she has been recognized as one of the top fifty women attorneys in Pennsylvania. Regina serves as President-Elect of the PLAN, Inc. Board.
The Pennsylvania Super Lawyers list recognizes outstanding lawyers from more than 70 practice areas who have reached a high degree of peer recognition, meet ethical standards, and have demonstrated professional achievement in their field. No more than 5 percent of attorneys are recognized in each state.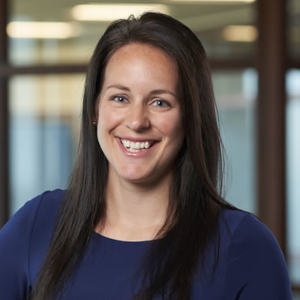 Jamie R. Schumacher, Esq.  was named on the recent 2023 Pennsylvania Rising Stars list. Jamie concentrates her practice in the areas of commercial litigation, employment litigation, insurance defense, and municipal/ordinance enforcement. Her dedication to these areas of practice has earned her a well-deserved place on the Rising Stars list since 2019. earned her J.D. from the University of Pittsburgh School of Law (2014).
The Pennsylvania Rising Stars list recognizes no more than 2.5 percent of attorneys in each state. The list takes into account peer appreciation, professional accomplishments, and other significant factors.
Super Lawyers Magazines, known for their editorial profiles of exemplary attorneys, showcase those embodying the highest standards of legal practice. Profiles are published in Super Lawyers Magazines nationwide, as well as in leading city and regional magazines and newspapers throughout the country. For more information about Super Lawyers, visit SuperLawyers.com.
We again congratulate Regina M. Foley, Esq. and Jamie R. Schumacher, Esq., for this honor and celebrate the exceptional talent and dedication present on our Board. To learn more about the PLAN, Inc. Board of Directors, click here: https://palegalaid.net/board