Sonia Brookins Presented Mary Ellen Hamilton Award by NLADA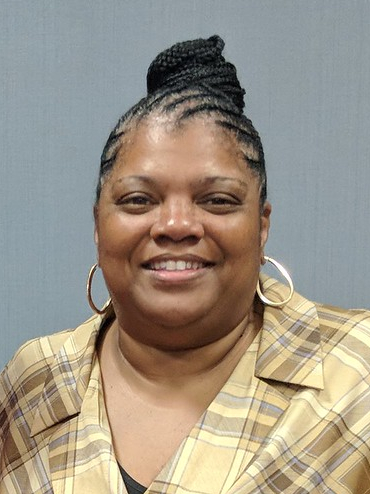 Sonia Brookins, a member of the Pennsylvania Legal Aid Network Board of Directors, was presented with the Mary Ellen Hamilton Award by the National Legal Aid and Defender Association (NLADA) on November 13, 2020 during the Awards Presentation held during the Annual NLADA Conference.
The Awards Presentation was held virtually this year and was presented on Facebook Live on the NLADA Facebook page at 2:00 PM on November 13.
You can watch the award presentation and Sonia's remarks on the video below beginning at the 43:35 mark in the video.
The Mary Ellen Hamilton Award honors a client who, on a compensated or volunteer basis, has provided extraordinary service or support to the delivery of legal services to the poor. The award honors one of the founders of the National Clients Council and the Alliance for Legal Rights. Mary Ellen Hamilton served on NLADA's Board of Directors and remained an active member of the Alliance until her death in 1985.
Sonia Brookins has a family history of advocating and representing vulnerable populations.  Her mother, Louise Brookins, was the founder of Pennsylvania and Philadelphia Welfare Rights and Welfare Pride, two organizations that are still active today after their founding over 50 years ago.  Sonia was groomed by her mother to be an advocate.  When Sonia was in junior high school, she began accompanying her mother to Harrisburg for meetings with state officials; meeting that were client led and client centered.  She listened and learned from those early experiences. 
When Louse Brookins passed in 2005, Sonia took on the role of President and CEO of Welfare Rights and Welfare Pride. Located in the heart of the client community in Philadelphia, Sonia has valued the delivery of quality direct services. Her staff does hundreds of intakes and advocates for individuals to access cash assistance, medical assistance, ex-offenders services, expungements, pardons, and many other programs and services. Sonia and her quality staff offer both higher-level advocacy representing the interests of low-income Pennsylvanians and direct day-to day services.
Over the past fifteen years since her mother's death, Sonia has also served on the Board of PLAN and has been an active advisor on the direction of civil legal aid. She again sits as a PLAN board member today, having just recently rejoined the Board. There are hard decisions for the PLAN Board to make, adjusting to the ups and downs of legal aid funding. Sonia has always been a strong advocate, standing up for the principle that the important decisions of the Board must be client centered. Sonia performs that delicate role and is a valued partner with the private attorneys, judges, bar leaders, and legislators who make up the board and the system of legal aid.
Sonia is a fierce advocate for low income-Pennsylvanians; never afraid to speak up, and works with all parties to get solutions that improve outcomes for vulnerable Pennsylvanians.