Representative Payne Join Leaders from Legal and Emergency Management Communities for Event Marking the Release of LSC's Disaster Task Force Report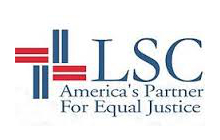 The Legal Services Corporation's (LSC) Disaster Task Force will hold an event marking the release of its report on Tuesday, November 12, at 9:30 a.m. at the New York City Emergency Management Department, 165 Cadman Plaza in Brooklyn. The report offers recommendations on how legal services providers can collaborate with outside partners to help vulnerable communities prepare for, respond to, and recover from disasters.
Low-income survivors are typically the hardest hit by a disaster and frequently have pressing legal needs. They may require help obtaining copies of important documents such as birth certificates, driver's licenses, and Social Security cards to apply for or restore benefits and support. Low-income and other vulnerable people who need housing after an emergency are more susceptible to scams and price-gouging. Disasters also increase needs in the core areas of practice for legal aid, such as public benefits, domestic violence prevention, consumer law, and fraud prevention.
The Disaster Task Force's report offers concrete steps relating to building relationships and providing coordinated legal services to disaster survivors; training pro bono lawyers and legal services providers before a disaster strikes; ensuring continuity of operations planning for courts and legal services providers; and preparing individuals, families, and communities for disasters.
Representative Donald M. Payne Jr. (NJ-10) will speak at the event. Rep. Payne is Chair of the Homeland Subcommittee on Disaster Preparedness.
LSC Board Chair John G. Levi and NYC Emergency Management Commissioner Deanne Criswell will deliver welcoming remarks. Disaster Task Force Co-Chairs Jonathan Lippman, former Chief Judge of New York and currently of counsel for Latham & Watkins LLP, and LSC Vice Chair Father Pius Pietrzyk will also speak. They will be joined by Robert Malionek, a partner at Latham & Watkins. Latham serves as pro bono counsel to the task force and provided financial support.
Daniel Aldrich, professor of political science and Director of the Security and Resilience Studies Program at Northeastern University, will present on "Why Social Infrastructure Is Critical in Crisis." Professor Aldrich is a nationally recognized expert on disaster and resilience. He has published five books and more than 50 peer-reviewed articles, and appears frequently on popular media outlets.
Following Professor Aldrich's presentation, experts from the legal services and emergency management communities will take part in a panel discussion on the importance of relationship-building in disaster response. The panelists will include Joe Bruno, Former Commissioner, NYC Emergency Management; Greg Forrester, President & CEO, National Voluntary Organizations Active in Disaster; Colonel Brian Hastings, Director, Alabama Emergency Management Agency; Leslie Powell-Boudreaux, Executive Director, Legal Services of North Florida; Pamela Roychaudhury, Managing Attorney, Legal Aid of Western Missouri; and Mark Sloan, Coordinator, Homeland Security & Emergency Management, Harris County, Texas. The discussion will be moderated by LSC's Vice President for Grants Management Lynn Jennings.
Members of the press are invited to attend. The event will also be livestreamed. To view it, visit LSC's Facebook or Twitter page during the event or follow the conversation at #LSCdisaster.
Visit LSC's Disaster Task Force page for membership information, videos, and other material relevant to the Disaster Task Force's work.