PA Fair Care Launched on August 4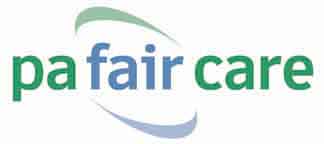 PA Fair Care, Pennsylvania's health plan for uninsured adults with pre-existing conditions, was launched by the Pennsylvania insurance Department on August 4, 2010. Enrollment in the program is on a first-come, first-served basis, and enrollment opened on August 4 at 8:30 a.m.  

PA Fair Care will be administered statewide through a contract with Highmark Blue Shield. Benefits will include preventive care, physician services, diagnostic testing, hospitalization, mental health services and prescriptions. The cost to enrollees is a subsidized premium of $283.20 monthly.
To be eligible for PA Fair Care, applicants must:
Be a U.S. citizen or lawful resident
Be a Pennsylvania resident
Have a pre-existing health condition
Be uninsured for the previous six months
PA Fair Care began taking applications on Wed., Aug. 4. To apply, applications can be completed online at www.PAFairCare.com, or those without internet access may apply with assistance from the toll free helpline – 1-888-767-7015 (TTY 1-888-767-7018) Monday thru Friday, 8:30 a.m. – 4:30 p.m.

More information about the program can be found at www.PaFairCare.com or by calling 1-888-767-7015.