Max W. Laun, Esquire, Named as Interim Executive Director of Pennsylvania Legal Aid Network, Inc.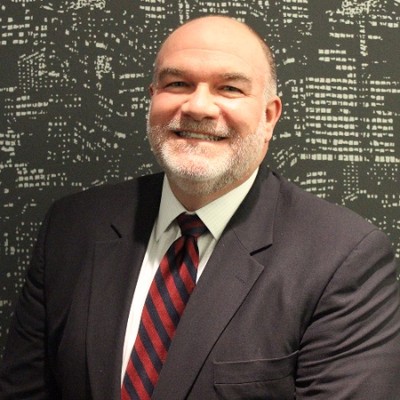 Max W. Laun, Esq., has been named the Interim Executive Director of Pennsylvania Legal Aid Network, Inc. (PLAN, Inc.). PLAN, Inc. provides funding that supports free civil legal services to Pennsylvanians through a coordinated system of nonprofit legal aid organizations. Laun will fill the position on an interim basis following the departure of PLAN, Inc.'s current Executive Director, Patrick M. Cicero, Esq., who has accepted an appointment to lead the Pennsylvania Office of Consumer Advocate.
"I am pleased for the opportunity to support PLAN, Inc. during this time of transition, and I look forward to working in collaboration with the board, staff, and other key partners to continue this important work while the organization secures new leadership," said Laun.
Laun currently serves as President-elect of the Board of Directors. He will step down from the board to assume his role as Interim Executive Director. A hiring committee of the PLAN, Inc. board will engage in a comprehensive nationwide search to fill this position and will include board, clients, member programs, and staff in the interview and search process. The current plan is for Laun to be reappointed to the board after a new Executive Director is chosen.
Most recently, Laun served as Vice President, General Counsel and Chief Ethics & Compliance Officer for Arconic Inc., a successor to Alcoa Inc., the Fortune 150 integrated aluminum company. He retired from that position in 2020 and is currently Adjunct Professor and Director of the new International Business Law and Dispute Resolution Online Certificate program at the University of Pittsburgh School of Law.
"I am grateful that Max has agreed to take on this interim role and confident he can build on PLAN, Inc.'s ongoing work at a time when the health of our communities and the rights of so many Pennsylvanians are at stake," said Hon. Kim Berkeley Clark, PLAN, Inc. Board President. "Max is both a visionary leader and a rigorous legal thinker who is deeply committed to making access to justice real for all people and all communities across Pennsylvania."
Laun currently serves on the Board of the National Legal Aid and Defenders Association, the nationwide organization committed to improving legal access in both criminal and civil matters; was appointed by the Supreme Court of Pennsylvania to the Pennsylvania Continuing Legal Education Board; and serves on the Advisory Council to the University of Pittsburgh School of Law's Center for International Legal Education.
"I want to thank Max for agreeing to take on this responsibility while the board begins the process of choosing a permanent Executive Director," said Cicero. "Max is a brilliant lawyer and strategist who is familiar with our system and will be a steady hand over the next several months."
Laun received his undergraduate degree cum laude from Rice University, then spent two years in Romania as a Fulbright Scholar. He graduated magna cum laude from the University of Pittsburgh School of Law, where he served as an editor of the Law Review.
Cicero's last day as Executive Director is December 10, 2021, and Laun's appointment will take effect that day. The search for PLAN, Inc.'s next Executive Director will begin at the beginning of the new year.