2021 LSC Loan Repayment Assistance Program to Open for Applications in May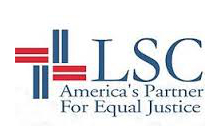 Applications for the Legal Service Corporation's 2021 Herbert S. Garten Loan Repayment Assistance Program (LRAP) will open on or around May 17, 2021. Applications for the program this year will be processed through GrantEase, LSC's new grants management system.
Beginning in 2005, the Legal Services Corporation (LSC) has made forgivable loans to attorneys employed by LSC-funded legal services programs (LSC grantees) to help them repay their law school debt and to help LSC grantees recruit and retain qualified attorney staff. The program is funded through a Congressional appropriation.
Attorneys who are selected to participate in the loan repayment assistance program receive loans of up to $5,600 per year for up to three years if they remain eligible and if funding is available.
Participating attorneys must use the loan repayment assistance program to pay qualifying law school loans and accrued interest, while continuing to meet all terms and conditions of the program.
The debt to LSC will be forgiven at the end of each loan term so long as the participating attorney remains employed in good standing with the LSC grantee throughout the term. Participating attorneys are expected to remain with the LSC grantee for three years.
The deadline for submitting the 2021 LRAP application will be on or around June 18, 2021.
More information and instructions on applying for the program are available from LSC at https://www.lsc.gov/grants-grantee-resources/our-grant-programs/loan-repayment-assistance-program.