Paralegal - Medical-Legal Partnership, Community Legal Services of Philadelphia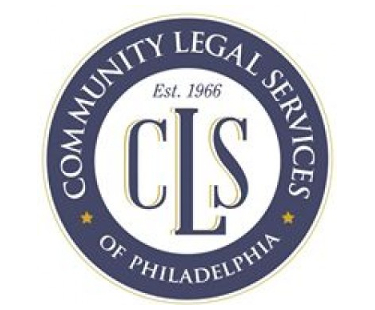 Community Legal Services, Inc. of Philadelphia is a non-profit public interest agency providing free civil legal services to low-income Philadelphia residents.  As the largest provider of free civil legal services in the Philadelphia area, CLS is both locally and nationally renowned as a premier legal services provider dedicated to ensuring access to justice for all low-income individuals and communities.  CLS has eight legal units covering a wide range of civil legal services. 
CLS is seeking a Paralegal for a new Medical-Legal Partnership (MLP) located at Broad Street Ministry, at 315 South Broad Street in Center City, Philadelphia.
In 2014, CLS launched its first MLP with the Rising Sun Health Center, a nurse-managed health center in the Olney neighborhood of Philadelphia.  In 2018, CLS launched a second MLP at the Children's Hospital of Philadelphia's Karabots Pediatric Care Center in West Philadelphia. 
CLS will partner with Broad Street Ministry and Philadelphia FIGHT to establish its third MLP.  Broad Street Ministry provides radical hospitality, including meals and social services, to hundreds of guests each week, many of whom are experiencing homelessness.  Philadelphia FIGHT's Community Health Centers Clinic at Broad Street Ministry is a satellite site of John Bell Health Center and provides onsite primary medical care and additional social services to guests. 
The new MLP Paralegal will work with the MLP's Supervising Attorney to provide legal advice and representation to Broad Street Ministry's guests.  CLS anticipates that the MLP may address income supports, health care, criminal records, and identity issues, and may address additional legal issues depending on the needs of guests.  While the MLP Paralegal will be based at CLS's 1424 Chestnut Street office location, the MLP Paralegal will work onsite at Broad Street Ministry for up to three days per week.
The ideal candidate will have exceptional organizational skills, demonstrated ability to work independently, demonstrated reliability, and willingness and flexibility to travel within the City.
The duties of the MLP Paralegal include, but are not limited to:
Working closely with Broad Street Ministry and Philadelphia FIGHT to build trusting, collaborative, and respectful relationships;
Partnering with the MLP Supervising Attorney to establish and maintain systems for screening and identifying guests with unmet legal issues;
Conducting in-person intake interviews for guests who are identified as having unmet legal issues up to three days per week;
Responding to legal referrals via telephone, and tracking referral outcomes consistently in CLS's case management system;
Providing legal advice, referrals, and representation to guests on a range of legal issues, under the close supervision of the MLP's Supervising Attorney;
Assisting the MLP's Supervising Attorney in identifying the training needs of Broad Street Ministry and Philadelphia FIGHT staff, and providing the training when appropriate;
Collecting case outcome data and other data that demonstrates the success of the MLP and synthesizing or analyzing the data when needed; and
Serving guests in an empathic, culturally competent, and trauma informed way.
To Apply:
CLS will accept applications on a rolling basis until the position has been filled. You can submit your application on CLS's website online at:
What to Include in your application:
Please include a cover letter, resume, three professional references and one brief writing sample (10 pages or less).  Community Legal Services values a diverse and inclusive work environment where employees feel a sense of belonging and strongly encourages women, people of color, people who identify as LGBTQ, people with disabilities, people who have experienced poverty or homelessness and people who have had prior contact with the juvenile, criminal, or child welfare systems to apply. 
CLS invites all applicants to include in their cover letter a statement about how your unique background and/or experiences might contribute to the diversity, cultural vitality, and perspective of our staff and legal services practice.
This is a full-time position covered by the collective bargaining agreement between Community Legal Services, Inc. (CLS) and the National Union of Hospital and Health Care Employees, AFL-CIO and its affiliate District 1199C. CLS asks for a minimum two-year commitment from individuals who accept an offer of employment for a paralegal position.  The current minimum starting salary is $37, 800 for entry-level applicants but that salary is subject to change or adjustment if an applicant has relevant years of experience and according to the provisions of the current collective bargaining agreement.  Raises and benefits are also governed by that agreement.
Community Legal Services, Inc. is an equal opportunity employer.  CLS does not discriminate in the selection of employees on the basis of race, color, religion, gender, sexual orientation, sexual identity, genetics, age, national origin, disability, or veteran status.  In addition to federal law requirements, CLS complies with all applicable state and local laws governing nondiscrimination in employment.  This policy applies to all terms and conditions of employment, including recruiting, hiring, placement, promotion, termination, layoff, recall and transfer, leaves of absence, compensation and training.