Equal Justice Works Crime Victim Advocacy Program Fellow - Justice at Work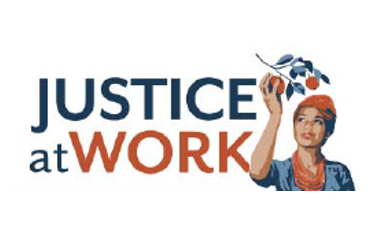 Justice at Work seeks diverse and dynamic applicants for a 24‐month, full‐time attorney position at Justice at Work as an Equal Justice Works Fellow in the Crime Victims Advocacy Program.
Justice at Work has been competitively selected by Equal Justice Works as an implementing partner of Equal Justice Works' Crime Victims Advocacy Program (CVAP), funded by the U.S. Department of Justice, Office of Justice Programs, Office for Victims of Crime (OVC).
Justice at Work is a 501(c)(3) legal services organization whose mission is to support low‐wage and immigrant workers as they pursue economic and social justice. We advance this mission through the provision of free legal services, community education, and advocacy. Justice at Work has offices in Pittsburgh and Philadelphia and provides services throughout Pennsylvania.
Despite the significant expansion of victim assistance services and resources in recent years, access to high‐quality civil legal services and victims' rights enforcement remains limited, especially for Black, Indigenous and other People of Color (BIPOC) and other individuals from communities with high levels of disinvestment.
The Crime Victims Advocacy Program will increase access to legal assistance to crime victims in BIPOC communities by mobilizing and training a network of 21 committed attorney Fellows and 21 law student Fellows who will serve at selected host organizations across the country, expanding the capacity of participating host organizations to provide legal assistance to victims of crime in BIPOC communities and communities with high levels of disinvestment, through the provision of civil legal assistance and victims' rights enforcement.
Equal Justice Works Fellowship
An Equal Justice Works fellowship is an opportunity to transform your passion for justice into a career. As a Fellow, you will be part of a prestigious cohort of attorneys hosted by legal services organizations across the United States.
As a Fellow, you will develop experience and skills to be a social justice leader while contributing to a broader community of practice.
More information about the fellowship can be found at https://www.equaljusticeworks.org/become-a-host-organization/crime-victims-advocacy-program/.
Fellowship responsibilities include:
Providing civil legal assistance and legal assistance with rights enforcement to victims of workplace crimes in BIPOC communities and communities with high levels of disinvestment. Fellows will provide direct legal services, and when appropriate, conduct outreach, education, and partnership‐building activities.
Participating in intake and case evaluation on a regular basis
Maintain the highest ethical standards as a member of the Pennsylvania Bar and regularly seek out information relating to changes to the relevant areas of law
Protecting and enforcing victims' rights on behalf of clients
Building key stakeholder relationships in furtherance of the fellowship objectives
Engaging in peer‐to‐peer learning as part of the Equal Justice Works Crime Victims Advocacy Program Fellow cohort
Actively contributing to and participating in Crime Victims Advocacy Program cohort activities (resource exchanges; interactive webinars and conference call with other Cohort and EJW Fellows and Alumni; and in‐person trainings including Equal Justice Works Leadership Development Training in Washington DC in October 2023 and 2024.
Contributing to required programmatic reporting
Ensure that all applicable client files, data and reports are accurate, complete, and timely
Accurately track all time and data as required
Demonstrate dependability through good attendance, adherence to timelines and schedules, and regular communication with supervisor
Embrace and support Justice at Work's overall mission, standards, policies and procedures, and confidentiality guidelines
Qualifications
Required qualifications
A demonstrated commitment to social justice, with a desire to increase access to justice for underserved and BIPOC communities and achieve results 
Experience working with or connection to underserved, BIPOC communities
A strong DEI lens
Juris Doctor degree (new attorneys, as well as experienced attorneys, will be considered for this position)
A license to practice law in Pennsylvania, or the ability to obtain one (will accept July 2023 Pennsylvania bar applicants)
Proven leadership skills with a strong work ethic
Outstanding verbal and written communication
Values that are aligned with Equal Justice Works and Justice at Work
Exceptional interpersonal and organizational skills
An ability to work collaboratively in a multidisciplinary setting to facilitate a coordinated community response and provide holistic services to clients
Valid driver's license and the ability to travel independently for off‐site meetings, trainings and to engage in mobile advocacy, in a rental car provided by Justice at Work
Ability and willingness to adjust work schedules to meet client needs, including weekend and evening work
Preferred qualifications
Advanced Spanish language skills strongly preferred
Previous legal services experience, including civil legal aid, law school clinics, and internships; experience working in employment and/or immigration law a plus
Some level of experience with delivering trainings or presentations
Previous experience with farmworker and/or immigrant and migrant communities
Experience working with individuals or communities experiencing structural oppression and/or extreme poverty
Experience interviewing individuals who have experienced trauma
Physical Requirements
Sitting for long periods of time; occasional bending, squatting, kneeling, stooping; good finger dexterity and feeling; frequent repetitive motions; ability to speak and hear; or the ability to perform essential job functions with reasonable accommodation
Lifting (up to 25 pounds of files, supplies or minor office equipment)
Requires substantial time spent typing
Requires driving for up to 4 to 5 hours at a time
Please note Fellows must commit to fulfilling the twenty‐four‐month fellowship and will sign a Fellowship Agreement with Equal Justice Works.
Salary and Other Benefits
The Equal Justice Works Crime Victims Advocacy Program attorney will receive an annual salary commensurate with experience through Justice at Work. Employment at Justice at Work includes excellent benefits including medical, dental, vision, life insurance, short and long‐term disability coverage, retirement plan, plus generous sick, vacation and personal paid leave. Justice at Work offers up to $7,500 per year in student loan repayment assistance.
Classification
Justice at Work recognizes a staff bargaining unit, Justice at Work Staff Union, affiliated with the NewsGuild of Greater Philadelphia, Local 38010 Communication Workers of America. This position is included in the bargaining unit. Some employment terms are subject to collective bargaining.
Application Instructions
Applicants should apply through the Equal Justice Works Application Portal at https://www.equaljusticeworks.org/crime-victims-advocacy-program-fellowship-application/ and select Justice at Work as their preferred Host Organization. Questions about Justice at Work can be directed to Alicia Anguiano at aanguiano@justiceatworklegalaid.org.
Please note that applications will be reviewed on a rolling basis, so early applications are encouraged.
Non‐Discrimination
Justice at Work is an Equal Employment Opportunity Employer and does not discriminate on the basis of race, color, religion, sex, sexual orientation, national or ethnic origin, age, disability or veteran status.
NOTE: The above statements are intended to describe the general nature and level of work performed by an employee in this position. These statements are not to be construed as an exhaustive list of all responsibilities, duties, and skills required of employees in this position.
The Crime Victims Advocacy Program (CVAP) is funded by the U.S. Department of Justice, Office of Justice Programs, Office for Victims of Crime (OVC), Award Number 15POVC‐22‐GK‐01116‐NONF and authorized under 34 U.S.C. §20103(c)(1)(A) and (c)(3)(E).