Water & Utility Assistance in Northeastern PA (Webinar)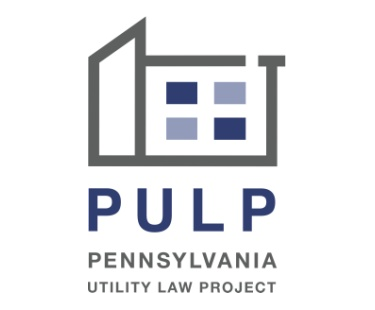 The Pennsylvania Utility Law Project is presenting a webinar entitled Water & Utility Assistance in Northeastern PA on Thursday, September 30, 2021 from 2:00 PM-3:00 PM Eastern.
The program will review utility assistance programs in northeast Pennsylvania, with a particular focus on the upcoming Low Income Household Water Assistance Program (LIHWAP) and municipal water authority assistance programs.
This webinar is for advocates, utility providers, and community-based organizations. A representative from the Lehigh County Authority will join us to share information about the progress that the authority has made in developing a new customer assistance program and other customer service improvements.
While the presentation will be focused on northeastern Pennsylvania, all are welcome to attend and the information will be relevant and useful statewide.
You must register in advance in order to attend the webinar or receive the slides and materials following the presentation.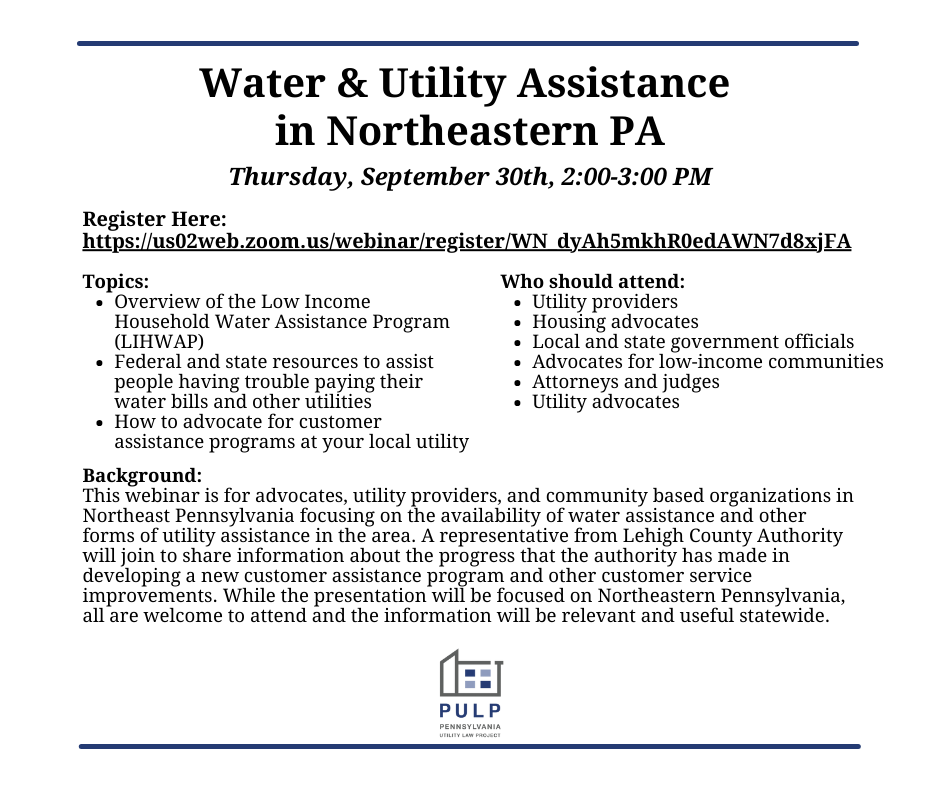 Event Details
Thursday, September 30, 2021
2:00 PM-3:00 PM Eastern