Litigation Strategies for Challenging Municipal Water Discrimination (Webinar)
The PLAN Utility Law Group and Pennsylvania Legal Aid Network, Inc. will be hosting a webinar entitled Litigation Strategies for Challenging Municipal Water Discrimination on June 24, 2021 from 10:00 AM-11:30 AM.
This 90-minute session will discuss litigation strategies for challenging racial discrimination by municipalities related to water services, including water shutoffs and liens. It will include a discussion of possible legal theories for individual or class actions, including under the Fair Housing Act, the U.S. and state constitutions, and state/common law.
The session will also cover case development and filing strategies, such as plaintiff identification and selection, working with local organizations, data gathering, statistical analysis, crafting a Complaint, and communications and organizing techniques. It will also cover surviving a motion to dismiss and discovery strategies.
There will be time for Q&A and all questions are welcomed.
Presenter: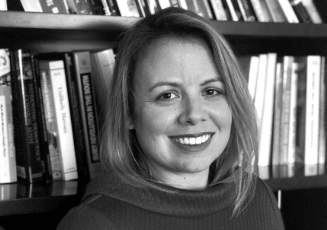 Coty Montag, NAACP Legal Defense and Educational Fund, Inc. (LDF)
As Senior Counsel for LDF, Coty Montag serves as lead counsel in numerous economic justice matters, including Pickett v. City of Cleveland, the first lawsuit to challenge a municipality's water lien practices under the Fair Housing Act (FHA).
She also serves as lead counsel for LDF in employment discrimination cases challenging criminal background check policies and in other fair housing matters. Coty is a frequent speaker at legal conferences nationwide, particularly regarding issues involving water justice, fair lending, and housing, and has co-authored numerous amicus briefs that have been submitted to the U.S. Supreme Court and other appellate courts.
In addition to her role as Senior Counsel, Coty also serves as a Researcher for LDF's Thurgood Marshall Institute. In 2019, the Institute published her report, Water/Color: A Study of Race and the Water Affordability Crisis in America's Cities.
CLE Credit
This program has been approved by the Pennsylvania Continuing Legal Education Board for 1.5 hours of substantive law, practice and procedure CLE credit. 
PLEASE NOTE:  if you are requesting CLE credit for attending this webinar you must actively participate in the entire webinar. There will be interactive polls launched during the webinar that you will have to respond to in order to prove your active participation. 
IF WE DO NOT RECEIVE A RESPONSE TO EVERY POLL QUESTION WE ARE UNABLE TO GIVE YOU THE CLE CREDIT.
After registering, you will receive a confirmation email containing information about joining the webinar. 
Event Details
Thursday, June 24, 2021
10:00 AM-11:30 AM