2022 Pennsylvania Legal Aid Network Conference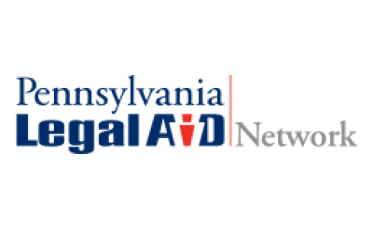 The 2022 Pennsylvania Legal Aid Network Statewide Training Conference will be held on September 15-16, 2022 at the Hilton Harrisburg, One North Second Street, Harrisburg, PA 17101. A pre-conference day will also take place on September 14, 2022.
Registration:
Registration is free to staff or client board members of the following PA Legal Aid Network (PLAN) programs: CJP, CLS, JAW, LLS, LASP, MPLS, NLSA, NPLS, NWLS, PHLP, PILP, PLA, PULP, RHLS and SPLS. Registration includes meals and conference materials. If you are a staff member or board member of one of our legal aid programs and you need hotel reservations, please indicate that on the registration form. We will add your name to the rooming list. Room, tax and self-parking will be direct billed to PLAN, and our fiscal department will reconcile later with your program.
Registration for staff of Non-PLAN public interest, government or other nonprofit organization is $250.00.
Registration for other registrants is $475.00.  
---
PLEASE NOTE: In an effort to keep everyone COVID Free we will require the wearing of masks in the individual session rooms.  No Exceptions. We encourage the wearing of masks when not eating, etc.
---
This year, there will be many helpful workshops for legal services staff, board members and other friends of the legal services community.
We will be offering a number of sessions hybrid, meaning these particular sessions will be offered at the same time both in person and virtually. More information will follow.
On the pre-conference day, Wednesday, September 14, 2022, PLAN, Inc. is, again, offering a Trial Advocacy Skills Training session geared toward new attorneys with less than five years experience.  This session is limited to 20 participants.  
We encourage your participation and look forward to another successful conference. If you have questions about the conference or registration please contact Kelly Bock Yeckley at kbockyeckley@palegalaid.net.
PLAN, Inc. reserves the right to limit attendance in order to offer a safer experience for attendees.
CLE Credit:
CLE credits are available for attorneys who attend qualifying sessions.  The total number of CLE credits available to registrants is still being calculated and will be added to the registration shortly. 
PLEASE NOTE:  THE REGISTRATION DEADLINE FOR THE CONFERENCE IS SEPTEMBER 9, 2022.
Event Details
Thursday, September 15, 2022
to
Friday, September 16, 2022
Hilton Harrisburg
One North Second Street
Harrisburg, PA 17101
Directions