PUC Reminds Consumers to Stay Connected through Lifeline and Affordable Connectivity Initiatives
Programs Available to Help Income-Eligible Consumers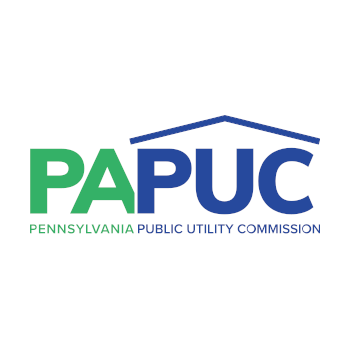 In coordination with a national effort to reach those in need of telecommunications assistance, the Pennsylvania Public Utility Commission (PUC) recognizes Sept. 12-16 as Lifeline Awareness Week, to help income-eligible Pennsylvanians stay connected through the Lifeline Program.
"Lifeline helps ensure income-eligible consumers continue to have access to affordable communications services needed for telemedicine, telework and online learning," said PUC Chairman Gladys Brown Dutrieuille. "This week is an appropriate time to remind consumers that the Affordable Connectivity Program also is available to them and provides eligible households with discounts for broadband service and equipment purchases."
Lifeline Program Benefits
$5.25 Per Household, Per Month Discount to Phase Out by Dec. 1, 2023
Lifeline is a federal program that provides a $5.25 per household, per month discount on your qualifying landline or wireless standalone voice service or a $9.25 per household, per month discount on your qualifying wireless or landline internet service or qualifying bundled telephone/internet service product from a landline or wireless provider. The discount appears in the form of a reduction to the bill you pay your service provider.
The $5.25 Lifeline support for standalone Lifeline voice service will be eliminated in certain geographic areas beginning Dec. 1, 2023.
The benefit can be used for voice (telephone), Broadband Internet Access Service (or BIAS, usually called internet service), or a combined telephone/internet service product from a landline or wireless provider.
A consumer qualifies for Lifeline if they are at or below 135% of the federal poverty guidelines or participate in specific federal programs, including: Medicaid, Supplemental Security Income (SSI), Veterans' Pension and Survivor Benefit, Federal Public Housing Assistance (FPHA), and Supplemental Nutrition Assistance Program (SNAP). More information on program eligibility, how to apply and recertify is available on the Commission's website.
Affordable Connectivity Program Benefits
A separate benefit, the Affordable Connectivity Program (ACP) provides eligible households with discounts of up to $30 a month for broadband service. Eligible households can also get a one-time discount of up to $100 on equipment to use the internet. Equipment includes a computer or tablet if they contribute $10-$50 toward the price for the equipment. The benefit is limited to one service discount per month and one device discount per household. This ACP is in addition to, not in place of, the current Lifeline Program that provides $9.25 a month to support affordable broadband service.
You can receive both the Lifeline and ACP benefits at the same time. They can be applied to the same qualifying service or separately to a Lifeline service and an ACP service with the same or different providers.??For example, an eligible household could have a Lifeline-supported mobile phone service and a separate home broadband service that is supported through the ACP.? Only one Lifeline benefit and one ACP benefit is permitted per household. Federal rules prohibit households from receiving more than one Lifeline or ACP service.
---
About the PUC
The Pennsylvania Public Utility Commission balances the needs of consumers and utilities; ensures safe and reliable utility service at reasonable rates; protects the public interest; educates consumers to make independent and informed utility choices; furthers economic development; and fosters new technologies and competitive markets in an environmentally sound manner.
Visit the PUC's website at www.puc.pa.gov for recent news releases and video of select proceedings.