PA Institutional Law Project Releases 2021 Annual Report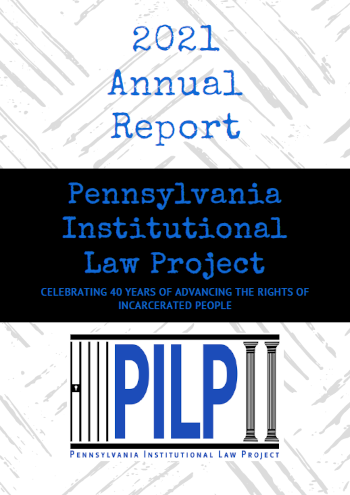 The Pennsylvania Institutional Law Project (PILP) has released its 2021 Annual Report. The year 2021 continued to be a challenge for those who are incarcerated and detained. Significantly, it also marked the Pennsylvania Institutional Law Project's 40th year.
In the 2021 Annual Report, you'll learn about PILP's work as the COVID-19 pandemic continued into its second year, the project's success in representing people who were held unfairly in solitary confinement due to their hairstyle; a case that was won on behalf of a group detained in solitary confinement unfairly; the project's efforts to increase access to life-saving medication; and more of the important actions that were taken on behalf of those living behind bars.