Making a Difference: PHLP's Quarterly Impact Report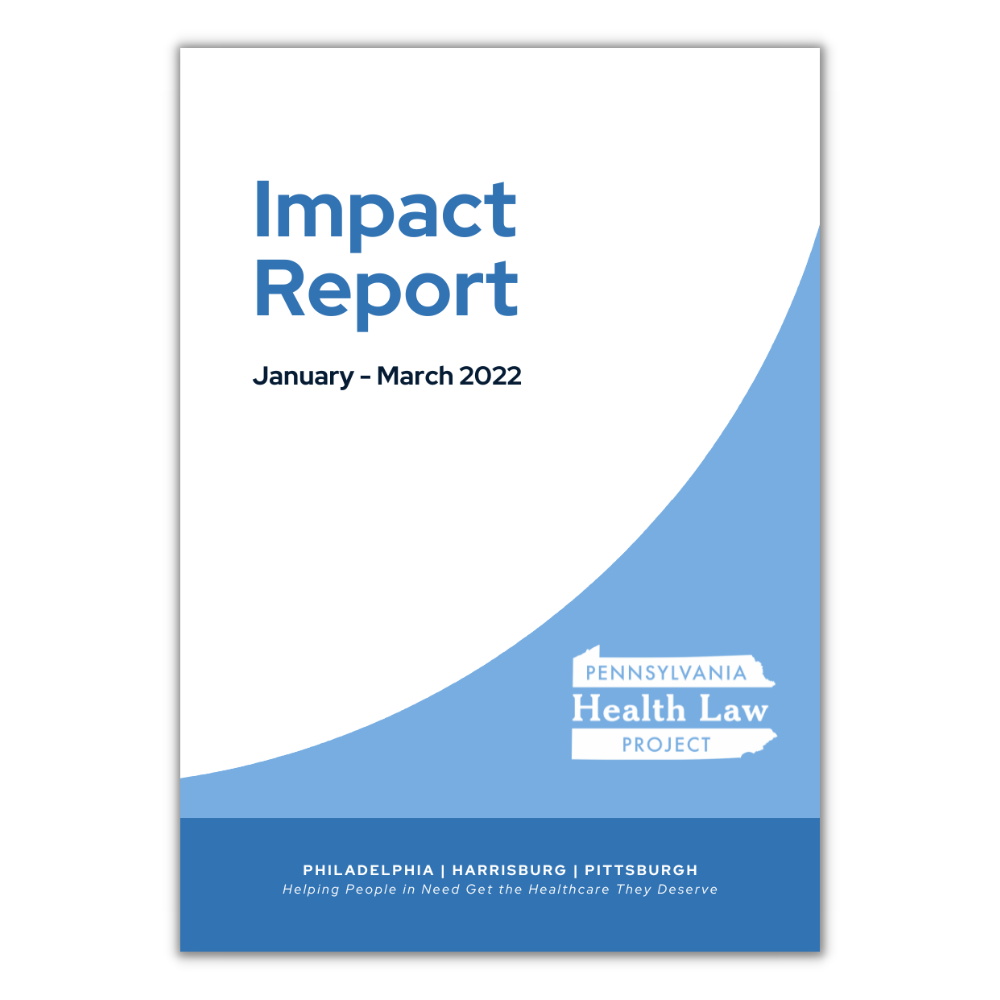 The Pennsylvania Health Law Project (PHLP) has published its latest quarterly Impact Report for January-March 2022.
PHLP is a 501(c)(3) non-profit law firm that represents Pennsylvanians who need help getting or keeping Medicaid and other publicly-funded health care coverage and services. It serve thousands of individuals from across the state each year. While the world continues to grapple with the ongoing pandemic, PHLP's mission of helping people in need get the healthcare they deserve will not be placed on pause. 
PHLP continues to hear from dozens of clients each week who are trying to access or maintain the healthcare they need and deserve. Additionally, they receive requests for trainings and advice from advocates and providers all over the state, allowing them to better serve their clients and patients. 
View this Impact Report to see the many ways PHLP serves its clients and the community to ensure that Pennsylvanians meet their most basic needs and have a pathway to opportunity.