Jayme M. Cassidy, Esquire, to be Next Executive Director of Pennsylvania Legal Aid Network, Inc.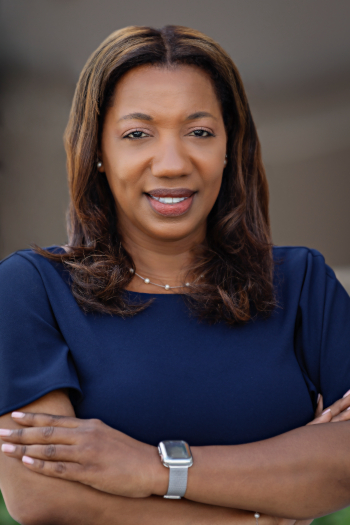 The Board of Directors of the Pennsylvania Legal Aid Network, Inc. (PLAN) is pleased to announce the appointment of Jayme M. Cassidy, Esq., as the next Executive Director of the organization. The PLAN hiring committee conducted a comprehensive nationwide search and rigorous selection process, which included representatives of the Board, clients, PLAN programs, and staff.
Max Laun, Esq., has filled the role of Interim Executive Director since December and will resume his position as president-elect of the Board of Directors when Ms. Cassidy begins her leadership in August.
"We are extremely excited to have Ms. Cassidy bring her expertise and passion to shepherd PLAN, Inc. into the future," said Mr. Laun. "Ms. Cassidy was a clear choice for all of us because she has strong nonprofit management and leadership experience, and she recognizes the importance of legal services in ensuring equal justice for all. I believe Ms. Cassidy will be an ally to and champion for our client communities, and I especially look forward to seeing how she will carry on PLAN's important work as the organization celebrates its 50th anniversary this year."
Ms. Cassidy has dedicated her legal career to public service and brings decades of knowledge and experience that will support PLAN's mission. Currently, Ms. Cassidy serves as the Chief Diversity, Equity, Inclusion, and Professional Development Officer & Pro Bono Advocacy Director at Legal Services of Greater Miami, Inc.
Prior to this role, Ms. Cassidy served as the Director of the Veterans Law Clinic, the Legal Incubator, and the Adults with Intellectual and Developmental Disabilities Law Clinic at Nova Southeastern University Shepard Broad College of Law. Ms. Cassidy was previously a supervising attorney at Coast to Coast Legal Aid of South Florida, Inc., and has also served as a Chief Assistant for the Broward County Public Defender, and as an Assistant Attorney General. 
Ms. Cassidy received her juris doctor degree from Seton Hall University School of Law where she was a member of the Legislative Law Journal and recipient of the Pro Bono Service Award from the Centre for Social Justice.
"I am thrilled to serve as the next Executive Director of PLAN. It is an honor lead an organization whose mission positively impacts low-income and marginalized communities, and I look forward to working with the talented PLAN team and Board," said Ms. Cassidy.
PLAN is a coordinated system of nonprofit organizations that provide free civil legal services to Pennsylvanians. Its mission is to ensure equal access to justice so that Pennsylvanians can have representation when facing important civil legal concerns, affecting their safety, health, shelter, and survival. The network is comprised of nine regional legal aid programs that provide free legal assistance to eligible clients in every county in Pennsylvania, as well as six specialized programs that cover specialized areas of law such as housing, healthcare, utilities, workers' rights, and the rights of institutionalized persons.