About the 2018 Excellence Award Recipients
Rachel Blake, Esq.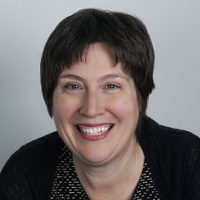 Rachel Blake, Esq. has worked with Regional Housing Legal Services (RHLS) for ten years on behalf of low-income and vulnerable Pennsylvanians. Her recent efforts on behalf of survivors of domestic violence in the report, Protections Delayed: State Housing Finance Agency Compliance With The Violence Against Women Act is notable for its scope and impact. In addition to her work on Protections Delayed, Rachel has written on the topic of housing and community development in numerous print and online publications, including Shelterforce and the Journal of Affordable Housing & Community Development Law. 
---
Patrick M. Cicero, Esq.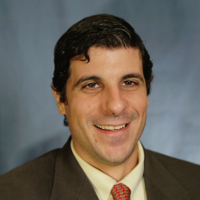 Patrick M. Cicero, Esq. is the Executive Director of the Pennsylvania Utility Law Project (PULP). Under his leadership, PULP has grown to provide new and expanded services to meet the needs of low-income utility consumers. PULP recently launched a statewide utility hotline, which has already helped hundreds of families to maintain utility service and, ultimately, preserve their housing stability. Patrick is a widely respected and nationally recognized expert and leader on low-income energy policy. He serves on various utility and weatherization advisory committees where he is able to directly shape and influence critical policies and programs which affect the ability of low-income consumers to access and maintain affordable energy services. 
---
Suzanne Z. Moschini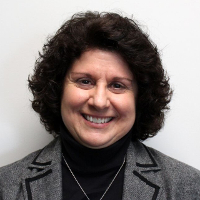 Suzanne Z. Moschini has been a paralegal for North Penn Legal Services (NPLS) since 2003, assisting clients with bankruptcy, barriers to employment issues, Unemployment Compensation hearings, and consumer cases. Suzanne has obtained, in lump sum recovery, over a quarter of a million dollars for clients, and in monthly recovery, over $40,000 per month. She is extremely knowledgeable and proficient in helping clients with consumer cases, particularly bankruptcy. Prior to assuming paralegal responsibilities, Suzanne served as the pro bono coordinator for Northampton County. In that role, she would often give case law and strategy to them and staff advocates when requested. 
---
Antoinette C. Oliver, Esq.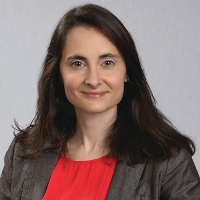 Antoinette C. Oliver, Esq. is a Partner with the Pittsburgh law firm of Meyer, Unkovic & Scott and is a member of the Business Litigation, Insurance Coverage Litigation, Employment Law & Employee Benefits, and Intellectual Property Groups. Nette skillfully balances a demanding law practice with astonishing pro bono involvement. She devoted hundreds of volunteer hours as Chair of the Pittsburgh Pro Bono Partnership, a collaborative of law firms, corporate legal departments, Neighborhood Legal Services and the Pro Bono Center of the Allegheny County Bar Foundation She plans and teaches continuing legal education classes and training classes for volunteer attorneys and serves as a mentor to new pro bono lawyers. She also is the project manager for the Custody Conciliation Pro Bono Project in cooperation with the Allegheny County Courts' Family Division and coordinates the Landlord Tenant Project in partnership with project coordinators from Arconic and Alcoa, serving clients experiencing rental housing instability.
---
Mary Coyne Pugh, Esq.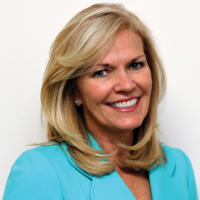 Mary Coyne Pugh, Esq. enthusiastically represents children who need a voice to protect them and help them cope with abuse and neglect. In 2006, she became the Executive Director for Montgomery Child Advocacy Project (MCAP) running the day-to-day operations including public relations, financing, marketing, and outreach. Under Mary's leadership, MCAP has grown into a vital resource for many abused children in Montgomery County, helping over 5,300 children since its inception. The organization is dedicated to end and prevent child abuse and neglect in Montgomery County through legal services, advocacy, and education. She currently serves as President of the Montgomery County Bar Association and is also an active member of the Pennsylvania Bar Association including positions as a Zone 9 delegate; the co-chairperson to the PBA Legal Services to the Public Committee; chairperson of the Child Advocate Pro Bono Committee; and a member of the Children's Rights Committee. 
---
Randi Riefner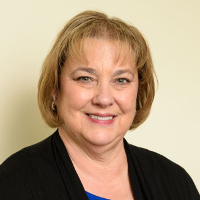 Randi Riefner is a paralegal who has become the face and the voice of local pro bono efforts for Legal Aid of Southeastern Pennsylvania (LASP) in Bucks County. Over the past 25 years, she has amassed an impressive network of private attorneys to represent clients pro bono in matters involving child custody, Protection from Abuse, bankruptcy, and wills. She plays a vital role in connecting vulnerable clients to skilled pro bono attorneys. She serves as the assistant to LASP's Pro Bono Coordinator and also as a Legal Assistant. In that role, she helps with the preparation and filing of Chapter 7 and Chapter 13 bankruptcy petitions, often traveling the county to meet with clients to review their paperwork and assist in preparing pro se appeals from district court to the Court of Common Pleas. 
---
Beth Shapiro, Esq.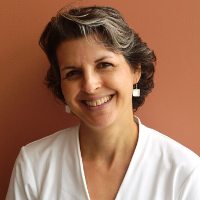 Beth Shapiro, Esq. leads Community Legal Services' Language Access Project, focusing both on ensuring access to CLS's services for limited English proficient individuals, and on representing clients who have been denied equal access to services or benefits on the basis of language. She has advocated for policy reform to increase language access at the local, state, and national levels and provided technical assistance to numerous government agencies to improve language access. Beth has become a national expert and sought after trainer on language access issues. She served on the Philadelphia Bar Association's Task Force on Access to Justice for People with Limited English Proficiency and was appointed to the Language Access Advisory Group established by the PA Supreme Court where she has had a profound influence on the court's Language Access Plan. In addition to her language access advocacy, Beth represents clients who have been wrongfully denied public benefits. Admired and respected by her colleagues, Beth is a devoted advocate who has worked tirelessly to make language access a reality.
---
The Honorable John Thomas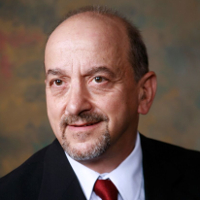 The Honorable John Thomas is a United States Bankruptcy Judge for the Middle District of Pennsylvania and currently presides in the Wilkes-Barre Division. He ascended to the Bench in 1992 and served as Chief Judge from 2002 to 2009. Shortly after joining the Court, Judge Thomas led an initiative to provide pro bono representation for bankruptcy litigants. In 1994, the Middle District Bankruptcy Bar Association (MDBBA) was formed and Judge Thomas encouraged its members to provide pro bono representation to low-income debtors. Working with advocates from MidPenn Legal Services, North Penn Legal Services, and the bankruptcy bar association, The Middle District Bankruptcy Bar Association Pro Bono Program was created thanks to Judge Thomas' vision and guiding hand and the pro bono involvement of the MDBBA. Over 345 bankruptcy cases have been referred to the Pro Bono Program by MidPenn Legal Services and North Penn Legal Services to date. Volunteer attorneys have contributed over 2,000 hours of time to the project; discharging over $8.5 million dollars in debt.