Pre-Conference Trial Advocacy Skills Training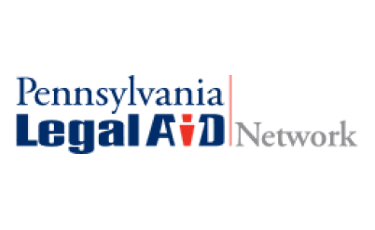 On September 26, 2018, Pennsylvania Legal Aid Network, Inc. will host a Pre-Conference Trial Advocacy Skills Training. This interactive training will combine lectures with small group workshop activities. This year, we will be using a hypothetical family law case file. 
The target audience  for this training is PLAN attorneys with less than five years of practice experience. Experienced attorneys are welcome to attend should space be available. However, priority will be given to our intended audience. The goal of this training is to assist public interest attorneys in honing their trial advocacy skills.  
This training is limited to 30 participants. Additional registrations will be waitlisted.
Registration:
Registration is free to staff of the following PA Legal Aid Network (PLAN) programs:  CJP, CLS, FoF, LLS, LASP, MPLS, NLSA, NPLS, NWLS, PHLP, PILP, PLA, PULP, RHLS and SPLS. 
Registration for staff of non-PLAN public interest, government or other nonprofit organization is $175.  The cost for all other registrants is $350. 
Registration includes meals. 
CLE Credits
The Trial Advocacy Skills Training program on September 26 has been approved by the Pennsylvania Continuing Legal Education Board for a maximum of 7.0 hours of CLE credit substantive law, practice and procedure. 
Note this training will include a homework assignment. Materials including an agenda and instructions will be provided in advance of the training. All participants must come prepared to actively participate in the training.
Hotel Accomodations
The cost for a hotel room is $141 per night plus tax, for single or double occupancy and $10 for self parking. 
To receive hotel reservations at the conference rate, PLAN Member Program Staff must check the box on the registration indicating they will need a room for the night of September 25, 2018. Your name will be added to our rooming list and the costs, including room, tax, and self-parking will billed to your program.  
If you need a hotel room and are a NON-PLAN Member Program staff person please indicate your need on the registration form and PLAN will make the reservation for you but you will need to provide payment for the room on your own.
---
Questions about the training program should be directed to Arlene Marshall-Hockensmith at amarshall-hockensmith@palegalaid.net. 
Questions about registration and logistics for the training should be directed to Natalie Bogerman at nbogerman@palegalaid.net.
Event Details
Wednesday, September 26, 2018
Hilton Harrisburg
One North Second Street
Harrisburg, PA 17101
Directions