Compliance Refresher Training - 2023 Pre-Conference Program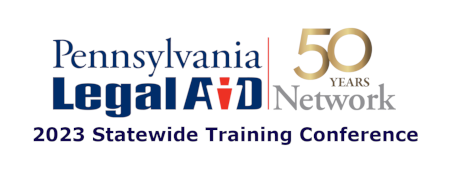 On September 13, 2023, PLAN will host a pre-conference Compliance Refresher Training. This training is targeted towards staff with roles in assuring quality advocacy and grant compliance, such as Executive Directors and deputy directors, managing attorneys, grants managers, compliance administrators, intake supervisors, Legal Server administrators, etc. While PLAN staff will be presenting on specific issues, we hope the forum will promote a discussion of compliance related issues, and participation of attendees will be encouraged. 
Hotel Accommodations
If you are a PLAN staff member who will need hotel accommodations, please note that you will need to make your reservations for yourself either online or by telephone: 
ONLINE: To book your reservation online please click this link: Booking Link: https://bit.ly/BookAtHilton
TELEPHONE: To call your reservation in please dial 717-233-6000, hit Option 1 and use Group Code 53844. 
You will be responsible for paying for your charges before you leave the Hilton. Room, tax and self-parking will be included on your bill (parking will only be included if you are staying over).Day attendees will be responsible for paying for your parking before you leave. Don't forget to get your parking validated before leaving.  
We have a special discounted rate of $149.00 per night. 
ROOMS AT THE DISCOUNTED RATE ARE LIMITED SO WE SUGGEST BOOKING YOUR ROOM NOW.
Event Details
Wednesday, September 13, 2023
1:00 PM-5:00 PM
Hilton Harrisburg
One North Second Street
Harrisburg, PA 17101
Directions