2021 PLAN Statewide Training Conference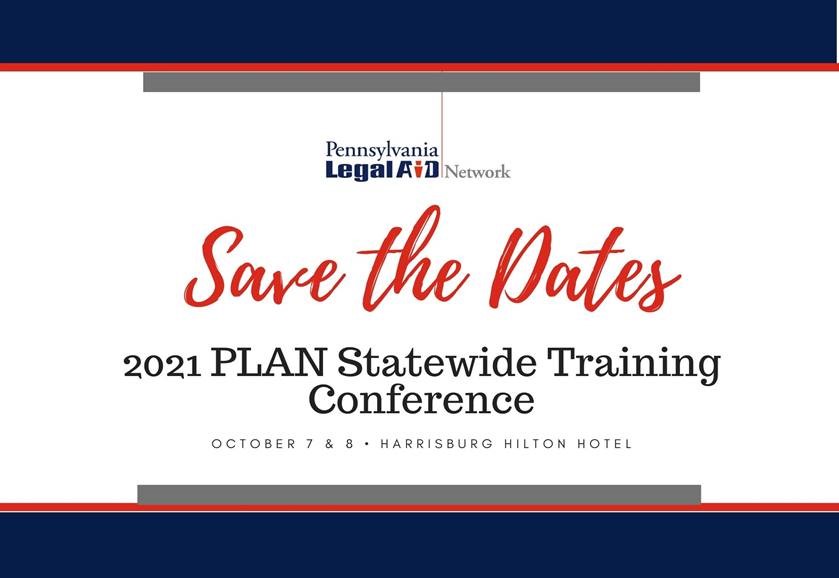 The Pennsylvania Legal Aid Network is pleased to announce that the 2021 Statewide Training Conference will be held on October 6, 7 & 8.  October 6th will be the pre-conference day with the actual conference being held the 7th & 8th. Please save the dates.  
We are hoping that conditions will allow us to hold this conference in-person and as of now are planning for this to be an in-person event.  If that changes, we will let you know. Additional information and registration details will be forthcoming in the next few months.
Event Details
Wednesday, October 6, 2021