VOCA Paralegal - Legal Aid of Southeastern PA, Montgomery County/Norristown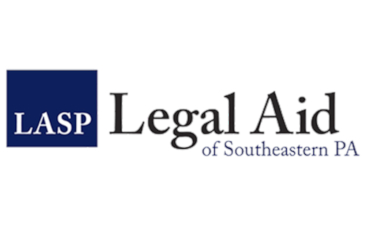 SUMMARY
Legal Aid of Southeastern PA ("LASP") seeks a paralegal to assist with the provision of legal services to domestic violence victims in Montgomery County, Pennsylvania.  LASP currently maintains offices in Montgomery County in Norristown and Pottstown.  The position will be based in Norristown and will be full-time.
Proof of COVID-19 vaccination is required, and COVID protocols are in place.  Staff currently work on a hybrid basis depending on the current state of the Coronavirus in the service area.  The successful candidate will be expected to perform in-office work as well as be able to work remotely as needed.
 
ESSENTIAL DUTIES AND RESPONSIBILITIES include the following:  
Under the supervision and guidance of program attorneys, interview prospective clients by phone or in person, investigate facts, and conduct legal research to assist with determination of the level of service to be provided to the client;
Under the supervision, guidance, and direction of program attorneys, provide advice and counsel to clients, conduct brief services to address client needs and obtain information;
Prepare legal documents which may include pleadings and petitions, affidavits, declarations, motions, memoranda, briefs, etc. and file documents in court;
Create and maintain case files in LASP's computer case management system as well as enter notes and timekeeping into the system;
Assist program attorneys in the preparation of witnesses, evidence, and exhibits for hearings and trials;
Participate in external professional and community organizations relevant to casework and collaborate with domestic violence and victims' services programs and their activities to strengthen services to domestic abuse victims;
Conduct outreach, clinics, community education, and workshops;
Maintain awareness of all sources of community help for victims of domestic violence;
Engage in LASP team efforts to achieve office and program goals, including participation in program-wide affinity groups and task forces;
Ensure that requirements of grants and contracts which may provide funding for the position are followed and assist with contract and grant reports;
Develop skills and substantive knowledge through training, CLE, and other educational opportunities;
Abide by all applicable professional standards of ethics and practice; and
Perform other duties and responsibilities as assigned.
 
SUPERVISOR:
VOCA Supervising Attorney.  The VOCA paralegal will work closely with VOCA staff attorneys located in Norristown. 
 
QUALIFICATIONS:
Associate Degree or minimum of one year certificate from college or technical school; or minimum of three to six months related experience and/or training; or equivalent combination of education and experience. Demonstrated proficiency in computer technology, including Microsoft products (particularly Word, Outlook and Excel), record and timekeeping software, and routine database activity. Spanish language ability is helpful. Experience working with crime victims/domestic abuse victims and an understanding of trauma-based service desired.  
LASP is an equal opportunity employer and will not discriminate in the recruitment, selection, or advancement of employees on the basis of race, color, religion, sex (including pregnancy, gender identity, and sexual orientation), national origin, age (40 or older), disability, genetic information or on any other basis prohibited by law.
 
TO APPLY: 
Send resume, writing sample and a cover letter including the job title VOCA Paralegal-Norristown to Elise Wilson-Coles, Human Resources Manager, at Legal Aid of Southeastern Pennsylvania to Hiring@lasp.org. Position will remain open until filled.