Summer 2021 Law Student Internship - Community Legal Services of Philadelphia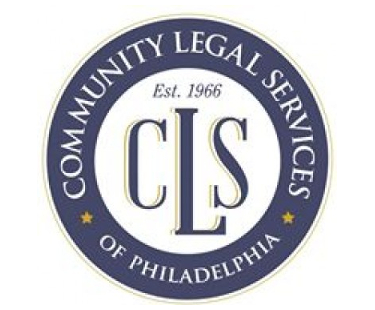 Community Legal Services of Philadelphia offers a summer internship program for approximately 15-20 students that have completed their first or second year of law school. 
CLS offers a rich and exciting summer internship experience. Our law students receive exceptional training and the opportunity to work with some of the most talented legal minds in civil legal services. Student interns at CLS will be placed into one of our seven legal units, and also will have the opportunity to learn about the other areas of CLS's work through programming offered throughout the summer. All CLS interns will have the opportunity to work directly with clients, engage with the communities we serve, and contribute to systemic advocacy efforts to advance economic and racial equity.
At CLS, we are actively engaged in dialogue regarding how legal services organizations can contribute to and advance racial justice for low-income communities. CLS's Diversity and Inclusion Committee structures this conversation as CLS continues to explore ways to enhance its legal practice. 
CLS is also committed to ensuring our staff, including our law student interns, reflect the clients and communities we serve. We strongly encourage law students from diverse backgrounds to apply for our internship. In your cover letter we invite you to tell us how your unique background and/or experiences can contribute to the diversity, vitality, and cultural perspective of our staff, clients, and legal practice. 
Students who are interested in applying for post-graduate legal fellowships with CLS should apply to our summer program. The law student internship experience is an important career stepping stone at CLS, as many of our former interns eventually go on to be selected as attorney fellows. In recent years, CLS has been host to attorney fellows sponsored by Skadden, Independence, Equal Justice Works, and other fellowship funders. The experience gained during the summer and contacts made during an internship at CLS can be invaluable in the fellowship application process. 
Internships at CLS are unpaid. Students whose socio-economic circumstances are such that an unpaid internship would be an exceptional hardship are encouraged to disclose this in their cover letter or reach out to one of the co-chairs of the law student hiring committee. CLS will work with our students to find sources of funding and obtain housing for the summer in Philadelphia if needed.
CLS has also established a scholarship fund for law students of color with financial need, called the Senator Roxanne Jones Summer Law Student Fellowship, to enable future leaders in public interest law to spend their summer interning at CLS. Scholarships are available on a competitive basis to eligible law students who accept an offer to intern with CLS. 
To apply for a summer internship, please submit the following https://clsphila.org/careers/ :
Resume 
Cover letter addressing interest and experience in public interest and poverty law/racial justice advocacy
Law school transcript
List of three (3) references
Second-year law students are welcome to apply for a 2021 summer internship as soon as our online application goes live in August 2020. CLS will not review any applications submitted by first-year law students until after December 1, 2020. We ask that first-year students refrain from submitting applications through our website until after December 1, 2020.
Caroline Buck and Rachel Gallegos, Staff Attorneys, are the Co-Chairs of the Law Student Hiring Committee.  If you have any questions about the summer internship program, email Caroline or Rachel.
Click here to read the CLS Diversity & Inclusion Committee mission statement.