Staff Attorney - Schuylkill Hope Center for Victims of Domestic Violence, Pottsville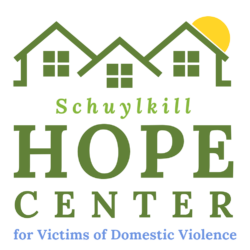 Schuylkill Hope Center for Victims of Domestic Violence, a private non-profit organization in Pottsville, PA, seeks a staff attorney to represent survivors of abuse in matters related to the abuse other than protection orders, e.g., child and spousal support, custody, divorce, landlord/tenant issues, etc. Representation may include but is not limited to interviewing, filing court documents, and court appearances (motions, conferences, trials, subsequent proceedings such as contempt hearings and appeals).
Must coordinate and work closely with Hope Center advocates to meet the legal needs of the client. Maintain appropriate filing system, records, and reports required. Maintain continuing legal education (CLE) credits as required for licensure. Supervises legal assistant.
QUALIFICATIONS: Law degree from accredited school and license to practice in PA. Spanish-speaking or bilingual helpful. Agree to child abuse, criminal background, driving record, and FBI Fingerprint background checks
CANDIDATES SHOULD SUBMIT: Cover letter and resume to support@schopecenter.org
BENEFITS: Health, dental, and vision insurance, generous paid time off, and simplified employee pension (SEP) IRA.
Deadline to apply: Noon on June 3, 2022
EOE