Staff Attorney - Safe Berks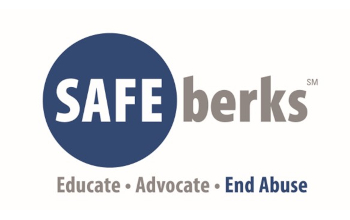 Are you looking for more than just a job and want to make a positive impact in your community? Apply to work at Safe Berks today!
Safe Berks is seeking a Staff Attorney to provide legal representation to survivors of domestic violence and/or sexual assault in their protection order actions against their abusers, with an emphasis on systems advocacy on behalf of our clients both within and outside of the civil and criminal justice systems.
Position Title: Staff Attorney
Core Hours: 8:00am – 4:30pm, Monday through Friday
Supervisor: Director of Legal Services
Department: Legal Services
FLSA Status: Exempt
FLSA Exemption Test: Professional Exemption
Starting Salary/Hourly Rate: $65,000/year
Last Updated: 05/11/2022
 
Essential Duties & Responsibilities (includes but is not limited to the following):
Provide legal representation in Sexual Violence Protection Order and Protection From Abuse actions at hearings before the Court of Common Pleas for victims of domestic and sexual violence.
Serve as Chair of the STOP Committee, manage the STOP Grant in conjunction with the Safe Berks Grant Writer, and meet all requirements of the STOP Grant, including but not limited to, complying with all reporting requirements, maintaining Team meeting agenda and minutes, managing communication among STOP team members, conducting regular (at least 4 annually) meetings of the Community Wide STOP Coordinating Team, as well as (at a minimum) 10 monthly meetings of the STOP Core Team, and overseeing the coordination of the Annual Community Wide STOP Training,.
Provide confidential support and assistance to clients regarding SVPO, PFA, Title IX, and other related topics.
Consistently coordinate services with other Safe Berks counselors, legal advocates, and programs as necessary.
Attend all required meetings, including but not limited to monthly departmental and staff meetings.
Provide education and information and referral regarding rights of crime victims, as well as SVPO/PFA and Title IX processes at Safe Berks office, and/or other appropriate venues.
Serve as a confidential advocate and guide victims through legal, medical, and emotional support options available to them.      
Coordinate legal services with Mid Penn, CJP or other legal services providers.
 Maintain daily and weekly statistics.
Maintain knowledge of direct service operations and procedures (on-going).
Other duties as determined by departmental supervisor.
To perform this job successfully, an individual must be able to satisfactorily perform each of the essential duties. Reasonable accommodations may be made to enable individuals with disabilities to perform the essential functions. The requirements listed below are representative of the knowledge, skill and/or physical or other abilities required.
 
Educational & Experience Requirements:
Skills
Ability to demonstrate empathy, and advocate for victims of domestic violence, dating violence, sexual assault and stalking, strong crisis intervention skills.
Ability to handle a high-volume case load within the requirements of the protection order statutes, which require that evidentiary hearings be held within ten (10) business days.
Ability to operate in a high-pressure courtroom atmosphere handling multiple cases simultaneously.
Effective written and verbal communication skills; ability to maintain effective interactions with victims and their children
Commitment to ongoing professional development
Dedication to assisting those who have been victimized or marginalized in society in a trauma informed, client-centered manner
Employment Experience (amount and kind)
One (1) to three (3) years of experience in legal systems or related field, (legal representation experience encompassing social services or crime victims preferred).
Knowledge of criminal and civil laws affecting both domestic and sexual violence and other laws governing colleges and universities and crime victims is highly desirable.
Education (general level required or specific courses)
J. D. Degree from an accredited law school, active law license to practice law in the Commonwealth of Pennsylvania, membership in good standing of the Pennsylvania Bar.
 
---
OUR MISSION
Safe Berks provides a safe haven and support for victims of domestic violence and sexual assault through education, advocacy and a relentless commitment to prevent abuse. We are dedicated to fostering an inclusive environment where individuals can be their true selves and feel empowered to stand up to all forms of oppression.
 
OUR VALUES
SAFETY
We believe that freedom from physical, emotional, spiritual and psychological harm is a basic human right of all individuals.  We know that domestic violence, sexual assault, oppression and privilege include power-based tactics that affect physical, emotional and psychological safety and we work to help survivors heal the wounds caused by power-based violence.
RESPECT
We value the dignity of all individuals while appreciating our differences and celebrating and honoring our diversity.  Respect is reflected in the way we treat our clients, ourselves and members of the community.  We believe our work requires us to reach out to marginalized individuals and communities and to create space to celebrate and nurture them.
EMPOWERMENT
We believe empowerment begins with recognizing and knowing that individually and collectively Safe Berks clients, staff and volunteers have the strength to make necessary change and to accomplish our goals.  We recognize that success is defined by each individual given their experience, talents and culture and we celebrate this success.
EDUCATION
We will educate ourselves and our community to reject and prevent violence and oppression in our own lives and in the lives of the people around us.  We recognize that our mission and values are transformational, and we must work with intention to break down social and cultural norms that continue to divide us.
HOPE
We believe that hope is key to our existence, to our ability to persevere and to achieve goals.  We recognize that our work fosters hope and resilience and improves physical, emotional, spiritual and psychological well-being.
EQUITY AND INCLUSION
Safe Berks is committed to fostering a diverse and inclusive environment where all staff, residents, clients, board members, and volunteers feel safe and empowered to stand up to oppression of all kinds. We believe that the collective sum of our individual differences, life experiences, knowledge, creative outlets, innovative approaches and solutions, unique capabilities, and talent that our employees exhibit in their work represents the quality of our life-saving services. Reflective of the community we serve and embrace, we celebrate differences in age, color, disability, ethnicity, family or marital status, gender identity, or expression, language, national origin, physical and mental ability, political affiliation, race, religion, sexual orientation, socio-economic status, veteran status, and other characteristics that make our employees unique.
FIVE REASONS WHY SAFE BERKS IS A GOOD PLACE TO WORK
We empower our staff to be life- long advocates for oppressed individuals, which provides a strong sense of purpose in one's life.
We create an inclusive and equitable environment for all to be their true authentic selves because our services are needed by individuals from many backgrounds. This provides staff invaluable opportunities to learn from others' life experiences.
We compensate staff adequately and fairly to ensure they are able to sustain their lifestyle and build future wealth.
We provide resources, support, and flexibility to all staff during times of need, even as an organization that is mission driven.
We provide career and developmental opportunities that are more than just a job.