Staff Attorney - Regional Housing Legal Services, Pittsburgh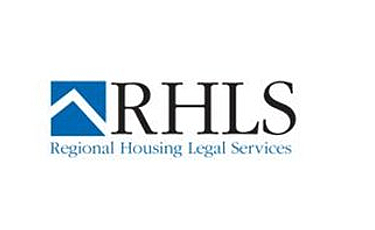 Regional Housing Legal Services (RHLS) is a public interest legal agency that for over 45 years has provided specialized legal and technical assistance throughout Pennsylvania to non-profit organizations that develop affordable housing, create economic opportunities, and revitalize low-income neighborhoods. RHLS attorneys also engage in systemic policy and advocacy efforts designed to improve housing and utility-related issues for low-income households. RHLS has offices in Glenside (Philadelphia suburb), Harrisburg, and Pittsburgh, Pennsylvania.
RHLS is seeking a staff attorney for its Pittsburgh office. This attorney will be responsible for providing legal counsel and technical assistance to community-based nonprofit organizations that are engaged in affordable housing development and community development. We anticipate that the staff attorney will spend the majority of time working with small or medium sized nonprofits, which are either newly formed or relatively new to affordable housing and community development. We expect this work to range from helping a group to incorporate and obtain tax-exempt status, to assisting with trouble-shooting, to providing guidance to nonprofits entering into joint venture agreements with experienced developers to helping nonprofit organizations successfully complete small scale and localized development projects.
In addition, one of the primary goals of this position will be to increase RHLS's presence in the Pittsburgh market. Accordingly, in addition to providing direct legal and technical assistance to nonprofits, the Staff Attorney will also engage in a significant amount of outreach to nonprofits and other community partners.
The ideal candidate will have:
Between 2-7 years of relevant legal experience. Candidates with greater years of experience will also be considered
transactional real estate or commercial finance experience
an understanding of affordable housing and community development models and/or systems
familiarity with nonprofit and/or corporate law
experience working with community-based non-profits and/or low-income individuals
demonstrated commitment to social justice and racial equity
ability to work respectfully and collaboratively with people of diverse socio-economic backgrounds
the drive and skills needed to build relationships with new clients and to market RHLS services
creativity and flexibility in problem-solving
strong research, negotiating and writing skills, with an attention to detail
strong computer skills, including Office and Adobe
Salary range for 2-7 years of experience is estimated to be between $60,000 and $70,500. Excellent benefits package will be provided.
Applications will be accepted until the position is filled. Priority consideration will be given to candidates who apply by January 31, 2019.
Send a letter of interest and resume (via email please) to:

Dina Schlossberg
Deputy Director
Regional Housing Legal Services
2 S. Easton Road
Glenside, PA 19038
dina.schlossberg@rhls.org

RHLS is an Equal Opportunity Employer. People of color, persons who are bi-cultural, bilingual in Spanish, women, and persons who are disabled are encouraged to apply.