Staff Attorney - Pennsylvania Institutional Law Project, Pittsburgh or Philadelphia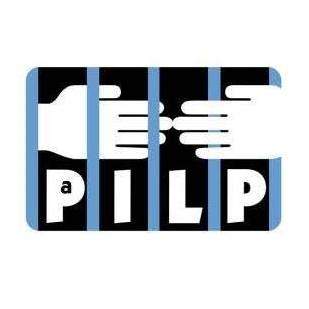 The Pennsylvania Institutional Law Project's (PILP) works to ensure equal access to justice for the devastatingly high number of indigent incarcerated and institutionalized people within the Commonwealth of Pennsylvania. PILP provides civil legal services to over 100,000 persons housed in jails, prisons, detention centers, and state hospitals. We engage in direct representation, class action litigation, legislative and administrative advocacy, and pro se assistance to incarcerated persons with legal reference materials and referrals. Our litigation is primarily in the federal courts.
Our organization is committed to ensuring that the most marginalized members of our community behind bars are afforded their statutory and constitutionally protected rights. PILP's litigation docket includes cases involving physical and sexual assault, disability rights, transgender rights, women's issues, freedom of religion, mental health and medical care, and other conditions of confinement. PILP is currently involved in class actions relating to a deteriorating nineteenth century county jail, preventing the spread of COVID-19 in local jails in Allegheny County and Philadelphia, and the lack of mental health care at Allegheny County Jail. Other currently active cases involve denial of transgender healthcare, placement of individuals in solitary confinement for refusal to cut dreadlocks, inadequate medical care for hernias and diabetes, and confining individuals in shackles in constantly illuminated cells without running water.
PILP is based out of three offices in Philadelphia, Lewisburg, and Pittsburgh. This position is for the Pittsburgh or Philadelphia office. Commuting options may be discussed. Due to COVID-19, PILP is currently primarily working remotely, and continues to reassess this as we move forward.
PILP seeks to have this staff attorney work significantly on racial justice issues relating to incarcerated and institutionalized people.
Responsibilities:
Litigate cases on behalf of incarcerated and institutionalized individuals, primarily in federal court on statutory and constitutional civil rights claims.
Conduct visits to prisons and institutions to meet with clients and monitor the ongoing conditions of confinement.
Work closely with the legal team and clients to investigate and develop potential cases.
Communicate with local officials to advocate on behalf of incarcerated and institutionalized people outside of litigation.
Work with staff to develop relationships with community partners.
Qualifications:
3-5 years of federal litigation experience, preferably in the areas of Prisoner Rights or Civil Rights. Experience litigating class actions is a plus.
Admitted to the Pennsylvania Bar, or admitted to another state bar and willingness to apply for admission to the Pennsylvania bar.
Excellent research, analytic, writing, and communication skills.
Strong work ethic, initiative, sound judgment, and creativity.
Willingness to travel and work outside of normal business hours.
Commitment to public interest work and the role of PILP in safeguarding the rights of incarcerated and institutionalized people.
Awareness and sensitivity to the needs and concerns of individuals from diverse cultures, backgrounds and orientations.
Prior experience in working on racial justice issues is a plus.
Salary/Benefits: PILP salaries are based on a salary scale. The salary for an attorneys with 3-5 years experience will be in the range of $49,800 – $55,800, with an excellent benefits package.
Opening/Closing Date: PILP will accept applications on a rolling basis until the positions are filled.
To Apply:
Please send a cover letter, resume and writing sample to the email: jobs@pailp.org, with the subject line "PILP JOBS: Staff Attorney."
The Pennsylvania Institutional Law Project values a diverse work environment and strongly encourages women, people of color, people who identify as LGBTQ, people with disabilities, and people who have had prior contact with criminal justice system to apply. Bilingual capabilities, especially Spanish, are also a plus.
NON-DISCRIMINATION CLAUSE
The Pennsylvania Institutional Law Project (PILP) is an equal opportunity employer. PILP does not discriminate on the basis of race, color, religion, gender, sexual orientation, sexual or gender identity, age, national origin, disability, or veteran status.