Staff Attorney (Martin Luther King, Jr. Fellowship) - MidPenn Legal Services

PLAN, Inc. is currently seeking candidates for a two-year Martin Luther King, Jr. (MLK) fellowship position to be hosted by the MidPenn Legal Services.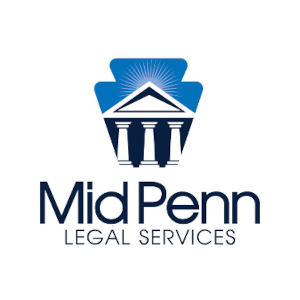 MidPenn Legal Services is a non-profit, public interest law firm dedicated to providing equal access to justice and high quality civil legal services to low-income residents and survivors of domestic violence in 18 counties in Central Pennsylvania.
The successful candidate should be a licensed attorney and will be mentored and supervised by experienced attorneys. Salary and benefits will be set by the host program.
Loan repayment assistance of up to $11,000 is available during the first two years of employment. This fellowship is intended to support and promote new lawyers who are interested in long term public interest careers. Employment is not limited to two years. 
---
Job Description
 
| | |
| --- | --- |
| Position Title: | Staff Attorney |
| Exempt Position: | Yes |
| Reports To: | Managing Attorney or Supervising Attorney |
| Supervises: | May Supervise Paralegal or Less Experienced Staff Attorney |

MidPenn Legal Services (MidPenn) is a non-profit, public interest law firm dedicated to providing equal access to justice and high quality civil legal services to low-income residents and survivors of domestic violence in 18 counties in Central Pennsylvania. Each member of the staff plays an integral part in the proper representation of the client. The efficient and effective operation of the law firms requires the full cooperation of all its members to achieve our goals. Each member must therefore have a commitment to the general purposes and operation of MidPenn and be able to work effectively with other MidPenn staff.
All staff members are responsible for the proper execution of their duties and for dealing with our clients and visitors in a professional and pleasant manner. Dependability, trustworthiness, confidentiality, and competence are required for all staff.
All staff members are expected to integrate MidPenn Legal Services Performance Standards in their work, in dealing with colleagues, and in serving their clients.
The Staff Attorney is responsible for providing legal assistance to MidPenn clients. The Staff Attorney is required to handle a reasonable caseload, participate in community education activities, and supervise the legal work of any paralegal or other less experienced staff attorney assigned to him or her. The Staff Attorney is required to conduct him or herself in a competent, professional and courteous manner and must demonstrate excellent legal, administrative and supervisory skills, initiate and sound judgement. A job description cannot list every task associated with the performance of a particular job. There are skills and traits for the position that employees should bring with them to the workplace.
Duties and Responsibilities:
Provide high-quality legal assistance to eligible clients through advice and counsel, negotiation, litigation, administrative representation, and community education.
Establish a positive, effective, professional relationship with clients in a way that fosters client trust and confidence.
Interview, advise, counsel and represent eligible clients in effectively resolving their civil legal problems in a variety of forums.
Be familiar with and have a good working knowledge of the procedures for federal, state and local courts and administrative agencies.
Develop an excellent understanding and working knowledge of one or more areas of poverty law.
Maintain a caseload commensurate with experience and other program responsibilities.
Participate in office, unit or program-wide efforts to provide training to human services agencies, clients, community groups and others about legal services and issues that affect the client community.
Establish and maintain strong collaborative relationships with health and human service organization, courts, bar associations, law enforcement agencies and other individuals and groups involved in the provision of legal services to the poor.
Provide and accept training, mentoring and supervision to and from other staff.
Acquire, maintain and improve substantive and procedural knowledge in the various areas of law within the program's priorities.
Acquire, maintain and improve written and oral advocacy skills.
Pursue client objectives zealously.
Identify laws, policies or practices that actively work to the detriment of clients' interests or are ignored, misapplied or applied inconsistently in a way that harms clients and where appropriate, worth with others to devise creative strategies for addressing these problems.
Engage in advocacy designed to attain lasting results responsive to clients' identified needs and objectives.
Work cooperatively with other staff members and participate actively within the program on issues of importance.
Act in accordance with program policies and procedures; performance standards and funding source requirements.
Assist with orientation and training of new staff.
Such other duties that are reasonably related to the staff attorney's job functions and which may be assigned from time to time by the managing attorney, supervising attorney and/or the Director of Advocacy as the case may be.
If bilingual, competently and efficiently translate orally between English and the particular language; translate written materials, including letters, memoranda; and demonstrate cultural competency in interacting with clients.
Essential Job Functions:
Work in a law office environment with desk or workstation, executive or task chair and standard office furniture. The offices are heated, cooled and offer typical office lighting.
Frequently speak and listen in face-to-face and/or telephone conversations with clients, the general public and staff throughout the firm.
Frequent sitting, using wrists/hands/fingers for keyboarding and office equipment is necessary for this position. Also, occasional standing, walking, climbing, bending, stooping, reaching above shoulders, kneeling and/or crouching are necessary.
Occasionally lift and/or move up to 15 pounds.
Occasionally walk several blocks and carry case files.
Drive to court or administrative hearings.
Experience and Qualifications:
The Staff Attorney must be a licensed attorney who is admitted to the Pennsylvania Bar or able to be admitted by temporary certification, motion or passage of the next available bar examination.
Strong skills in interagency cooperation and collaboration are necessary.
Must be able to relate well to people; be dependable, competent, and trustworthy; and have a commitment to legal services to low-income persons.
Must be able to exercise sound judgement and initiatives, and represent his or her clients zealously.
Must have excellent legal skills.
Must have excellent writing and oral advocacy skills.
---
To apply for this fellowship, please forward a cover letter, resume, three professional references, transcript, and a writing sample via email to Arlene Marshall-Hockesmith at: 
Arlene Marshall-Hockensmith, Esq. 
Director, Diversity, Equity, Inclusion, and Belonging
Pennsylvania Legal Aid Network, Inc. 

 amarshall-hockensmith@palegalaid.net 
717-802-7523
 
Electronic submissions are also acceptable. Applications will be accepted on a rolling basis until the position is filled.
To learn more about our MLK Fellowship Program generally, please visit this page: Martin Luther King, Jr. Internship & Fellowship Program | Pennsylvania Legal Aid Network