Staff Attorney - Legal Aid of Southeastern PA, Veterans Advocacy Project, Community Engagement Unit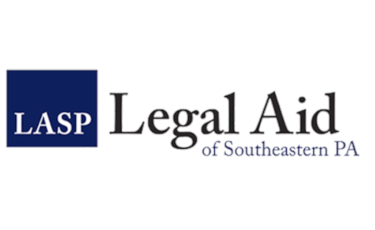 Legal Aid of Southeastern Pennsylvania (LASP) seeks a zealous full-time attorney focused on providing client-centered, culturally-competent, dignity-focused, trauma-informed legal services to veterans experiencing income insecurity and/or those experiencing, or at risk of experiencing, homelessness.
Many of LASP's clients have significant mental health issues due to trauma such as combat and military sexual violence. These cases require significant attorney involvement so that the veterans LASP represents can receive the compensation and other benefits they earned through their service to our country.
ESSENTIAL DUTIES AND RESPONSIBILITIES include the following:
Maintain a caseload and represent clients before the US Department of Veterans Affairs (VA), Discharge Review Boards & Boards of Correction for Military/Naval Records (DRB & BCM/NRs), Social Security Administration, and other representation as necessary.
Interview clients, assist in determining eligibility for services, evaluate matters for representation, and ascertain and investigate facts;
Assess and refer clients for assistance at LASP in its core areas of practice, including housing, family, consumer, public benefits, criminal record clearing, and any other services LASP may provide.
Assist in collecting military, in-service medical, and post-service medical records and review those records (in addition to conducting client and witness interviews) to develop strategy and arguments for presentation of cases;
Conduct legal research and interpret statutes, case law, regulations, and other sources of law, with a focus on military discharges and VA service-connected disabilities;
Provide advice and counsel to clients;
Prepare legal documents, including but not necessarily limited to: discharge upgrade applications and appeals, VA service-connected compensation applications and appeals, and Social Security applications and appeals
Represent client at hearings, in trial and appellate courts, and before quasi-judicial or administrative agencies;
Collaborate with social service/veteran community organizations throughout LASP's service area and region;
Track client information in LASP's database, contribute to reports by funders, attend meetings, and perform administrative tasks related to the work.
SUPERVISOR: Community Engagement Supervising Attorney
QUALIFICATIONS:
Licensed attorney, active and in good standing, in Pennsylvania, or the ability to waive into Pennsylvania for licensing purposes; Accredited (or ability to become accredited) with the Department of Veterans Affairs and Accredited (or ability to become accredited) with the SSI/SSDI Outreach Access & Recovery (SOAR) Program; Commitment to creating a client-centered, culturally-competent, dignity-focused, trauma-informed legal service project; Excellent analytical and critical thinking skills; Excellent organizational and time-management skills; Excellent communication skills, including the ability to work well with people living with mental illness, substance use disorders, and traumatic brain injury; Ability to work cooperatively with staff effectively at all levels of the organization; Ability to assume responsibility quickly and work independently and as part of a team; Demonstrated commitment to social justice and veterans' issues.
ADDITIONAL PREFERRED QUALIFICATIONS:
Prior work in veterans law and policy, including, but not limited to: knowledge and experience with VA claims, including character of discharge applications and disability compensation applications and appeals; discharge upgrade and records correction processes, including drafting applications to the BCM/NRs and/or Discharge Review Boards; and Social Security claims experience, including initial applications through appeals.
Experience working with individuals with mental illness, traumatic brain injury, or substance use disorders; Knowledge of UCMJ and branch regulations; Experience working with expert witnesses, specifically forensic mental health professionals; investigations, locating witnesses, making FOIA requests, and drafting affidavits; Experience working with veterans, people with disabilities, and people who are experiencing income insecurity and/or homelessness.
LASP is an equal opportunity employer and will not discriminate in the recruitment, selection, or advancement of employees on the basis of race, sex, color, national origin, creed, age, religion, marital status, physical handicap, political affiliation or on any other basis prohibited by law.
TO APPLY:
Send resume and writing sample to Kesha James, Deputy Director for Advocacy at Legal Aid of Southeastern Pennsylvania by email to Hiring@lasp.org. Position will remain open until filled.