Staff Attorney - Energy Unit, Community Legal Services of Philadelphia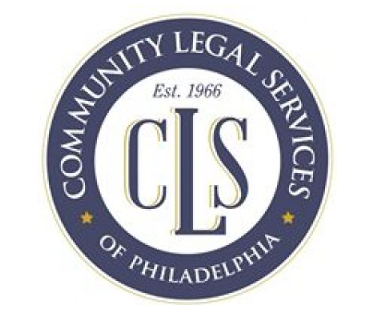 Community Legal Services of Philadelphia (CLS) is seeking a staff attorney in its Energy Unit. The Energy Unit advocates zealously so that people have access to affordable water, heat, and electricity in their homes. The Energy Unit uses a cutting-edge, varied toolkit to increase access to affordable utility service for low-income Philadelphians, engaging in client representation, strategic litigation, multi-party administrative litigation, administrative and legislative advocacy at all levels of government, and media outreach and strategic communications.
Community Legal Services, Inc. of Philadelphia (CLS) is a non-profit public interest organization providing free civil legal services to low-income Philadelphia residents. As the largest provider of free civil legal services in the Philadelphia area, CLS is both locally and nationally renowned as a premier legal services provider dedicated to ensuring access to justice for all low-income individuals and communities. We provide high quality direct legal representation, engage in systemic policy advocacy with the goal of effectuating broad-based change, and conduct community education and outreach. CLS has ten legal units covering a wide range of civil legal services.
Energy Unit attorneys engage in multi-pronged strategies to increase access to affordable utility service for low-income Philadelphians. The selected attorney will develop creative solutions, build engagement with stakeholders, and cultivate expertise to benefit the communities that we serve. Through representation of individual and group clients (including potential cross-unit representation with other CLS practices), the selected attorney will represent individual clients seeking to obtain and maintain access to affordable utility service through advocacy with local utilities and in the Public Utility Commission, identify opportunities for strategic litigation, participate in utility rate and regulatory proceedings, engage in media strategies, and pursue policy and legislative change to benefit low-income utility consumers.
Required qualifications include:
Admission to the Pennsylvania Bar or ability to waive in.
Demonstrated commitment to working with diverse populations
Commitment to racial, economic, environmental, and social justice as well as an interest in energy policy
Excellent organization and written and oral communication skills
Demonstrated commitment to public interest work and racial justice advocacy
Sound professional and legal judgment
Strong attention to detail
Strong skills in cultural competency
Preferred qualifications include:
Experience working with low-income clients and community groups
Relevant legal and/or policy experience, which may include experience prior to admission and pro bono service.
This position is expected to include some supervision and training of paralegals and student interns.
To Apply:
CLS will accept applications on a rolling basis until the position has been filled. However, candidates are highly encouraged to submit their application by Friday, February 24, 2023 for consideration for first round interviews. You can submit your application on CLS's website online at:
What to Include in your application:
Please include a cover letter, resume, three professional references (past or current supervisors preferred), and one brief writing sample (10 pages or less). CLS values a diverse work environment and strongly encourages women, people of color, people who identify as LGBTQ, people with disabilities, people who have experienced poverty or homelessness and people who have had prior contact with the juvenile, criminal, or child welfare systems to apply.
CLS invites all applicants to include in their cover letter a statement about how your unique background and/or experiences might contribute to the diversity, cultural vitality, and perspective of our staff and legal services practice.
Compensation:
This is a full-time position covered by the collective bargaining agreement between CLS and the Philadelphia Legal Services Union N.O.L.S.W./Local 2320/UAW. CLS offers a competitive salary based on experience. The current minimum starting salary is $62,000 for newly admitted attorneys, which increases with relevant years of experience and according to the provisions of the current collective bargaining agreement.
Benefits:
CLS offers a very generous and competitive benefits package including 100% employer paid medical (including gender affirming care), life, and short/long-term disability benefits, a 403(b)-retirement plan with employer contribution, and generous leave package, including 13 paid holidays and five personal holidays each year.
Community Legal Services, Inc. is an equal opportunity employer. CLS, Inc. does not discriminate in the selection of employees on the basis of race, color, religion, gender, sexual orientation, sexual identity, genetics, age, national origin, disability, or veteran status. In addition to federal law requirements, CLS complies with all applicable state and local laws governing nondiscrimination in employment. This policy applies to all terms and conditions of employment, including recruiting, hiring, placement, promotion, termination, layoff, recall and transfer, leaves of absence, compensation, and training.