Staff Attorney - Community Legal Services of Philadelphia, Student Debt Project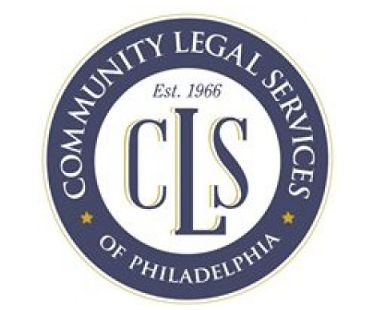 Community Legal Services, Inc. of Philadelphia is a non-profit public interest agency providing free civil legal services to low-income Philadelphia residents.  As the largest provider of free civil legal services in the Philadelphia area, CLS is both locally and nationally renowned as a premier legal services provider dedicated to ensuring access to justice for all low-income individuals and communities.  CLS has eight legal units covering a wide range of civil legal services. 
Community Legal Services (CLS) is seeking a staff attorney to join the Homeownership and Consumer Rights Unit (HCRU) to advocate on behalf of low-income consumers with student debt issues. Across the country, consumers owe more in student loan debt than they do in auto loans, credit cards, or any other non-mortgage debt.  Pennsylvania consumers hold the second-highest debt in any state, with an average of about $37,000. 
Worse, the student debt burden disproportionately affects borrowers of color and seniors.  Black students, on average, graduate with about $7,400 more student loan debt than their white peers, and are more likely to attend for-profit schools that leave students ill-equipped for the job market. And seniors are more than twice as likely to be in default on their student debt as younger borrowers.  Amidst the pandemic and economic recession, these issues will be even more important than ever.
Fortunately, there are remedies, including more affordable repayment options and defenses to debt collection for individual borrowers and critical policy ideas that, if implemented, could help many more borrowers.
Individual borrower representation may include:
Applying for total and permanent disability discharges; false certification discharges based on ability-to-benefit fraud or for borrowers who enrolled after July 1, 2012 and lacked high school diplomas; closed school discharges; unpaid refund discharges; and defense-to-repayment claims based on school misconduct.
Submitting administrative appeals; financial hardship claims; consolidation applications or rehabilitation plans to prevent or stop wage garnishments; tax refund offsets; or federal benefits offsets. 
Defending consumers facing debt collection lawsuits in Philadelphia Municipal Court or Court of Common Pleas.
Filing adversary proceedings in bankruptcy court to obtain hardship discharges of student loan debt.
Representing consumers in strategic impact litigation that challenges unlawful practices that harm low-income student borrowers.
In addition, this attorney will engage in policy advocacy to improve access for low-income students to affordable quality higher education.  This advocacy may include:
Working collaboratively with other state and national consumer advocacy groups to pursue state legislative solutions to help low-income student borrowers.
Responding to proposed federal rulemaking regarding student debt collection and servicing practices.
Advocating with state legislators to create a student loan ombudsperson and a state-level student borrower's bill of rights.
Educating low-income students and their advocates about their rights, through joint trainings with City and non-profit agencies, the Community College of Philadelphia, public school staff, and others that provide services to potential clients, with a focus on reaching students of color, immigrant students, and seniors. 
Due to the pandemic, CLS staff are currently working remotely. All interviews for this position will also be done virtually.  When our office re-opens, this position would be located at our North Philadelphia Law Center, 1410 W. Erie Avenue.
The ideal candidate for this position would have the following qualifications:
Experience with and understanding of race equity legal work.
Commitment or willingness to learn about building trust with diverse communities and understanding of trauma-informed representation
History of working with or living in Indigenous and other diverse communities and working directly with people from diverse racial, ethnic, cultural, and socioeconomic backgrounds
An understanding of institutional and structural racism and their impact on underserved and underrepresented communities
Demonstrated commitment to advancing racial justice
Excellent negotiation and analytical skills
Excellent client interviewing skills
Litigation experience
Experience and interest in policy and other forms of advocacy
Excellent legal research and writing skills
Experience supervising others
Excellent work ethic, organization, and communication skills
Exhibit sound professional and legal judgment 
To Apply: CLS will accept applications on a rolling basis until the position has been filled. You can submit your application on CLS's website online at:
What to Include in your application: Please include a cover letter, resume, three professional references preferably from current or former supervisors/managers and one brief writing sample (10 pages or less). 
Commitment to Diversity, Equity and Inclusion: Community Legal Services values a diverse and inclusive work environment where employees feel a sense of belonging and strongly encourages women, people of color, people who identify as LGBTQ, people with disabilities, people who have experienced poverty or homelessness and people who have had prior contact with the juvenile, criminal, or child welfare systems to apply. 
CLS invites all applicants to include in their cover letter a statement about how your unique background and/or experiences might contribute to the diversity, cultural vitality, and perspective of our staff and legal services practice.
This is a full-time position covered by the collective bargaining agreement between Community Legal Services, Inc. (CLS) and the Philadelphia Legal Services Union N.O.L.S.W./Local 2320/UAW.  The current minimum starting salary is governed by that agreement and is subject to change according to the provisions of the current collective bargaining agreement.  Raises and benefits are also governed by that agreement.
Community Legal Services, Inc. is an equal opportunity employer.  CLS, Inc. does not discriminate in the selection of employees on the basis of race, color, religion, gender, sexual orientation, sexual identity, genetics, age, national origin, disability, or veteran status.  In addition to federal law requirements, CLS complies with all applicable state and local laws governing nondiscrimination in employment.  This policy applies to all terms and conditions of employment, including recruiting, hiring, placement, promotion, termination, layoff, recall and transfer, leaves of absence, compensation and training.