Staff Attorney - Community Legal Services of Philadelphia, Employment Unit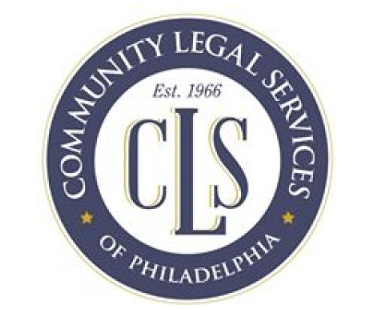 Community Legal Services, Inc. of Philadelphia (CLS) is a non-profit public interest agency providing free civil legal services to low-income Philadelphia residents. As the largest provider of free civil legal services in the Philadelphia area, CLS is both locally and nationally renowned as a premier legal services provider dedicated to ensuring access to justice for all low-income individuals and communities. We provide high quality direct legal representation, engage in systemic policy advocacy with the goal of effectuating broad-based change, and conduct community education and outreach. CLS has ten legal units covering a wide range of civil legal services.
CLS's Employment Unit, located out our Center City office, seeks a staff attorney. The Employment Unit's work focuses on eliminating barriers to employment; fighting against worker exploitation; and ensuring workers receive the pay and benefits they are entitled to. The unit most commonly handles cases involving criminal and child abuse record clearing; challenges to employer policies and laws that overly restrict access to employment based on records; wage theft; and access to unemployment benefits, particularly during the COVID-19 pandemic. The unit also handles a variety of other employment matters including sexual harassment; discrimination; job preservation (usually under the ADA or FMLA); job safety; and pension/employer-based disability benefits. The unit prioritizes cases involving workers who are more likely to face discrimination or exploitation, including immigrant workers and young workers, and we aim to approach our casework and advocacy through a racial justice lens.
This position is for an attorney specializing in addressing barriers to employment caused by criminal and child abuse records, combatting the consequences of the hyper-criminalization and hyper-surveillance of poor, Black and brown workers and families.
Additional duties and responsibilities include:
Direct client representation to clear criminal and child abuse records; advocate with employers; and litigate challenges to laws and policies that exclude workers because of their records.
High-level policy advocacy on the local, state, and national levels to eradicate barriers to employment caused by these records. CLS is a national leader in barriers to employment work, and the attorney would also support our work to provide technical assistance and support to advocates around the country.
Contributing to the community engagement work of the unit via participation in our community-based criminal records clinics and working with community partners on advocacy campaigns.
Handling cases and projects from the unit's other areas of work as needed.
REQUIRED QUALIFICATIONS:
Minimum two (2) years of experience.
Excellent negotiation and analytical skills.
Excellent legal research and writing skills.
Demonstrated commitment to working with diverse populations and advocating for racial and economic justice.
Experience and interest in policy advocacy, litigation and other forms of impact advocacy.
Experience working in partnership with grassroots and community-based organizations.
Sound professional and legal judgment.
Experience working with low-income and vulnerable individuals from a variety of backgrounds, while demonstrating cultural humility.
Excellent work ethic, organization, and communication skills.
Demonstrated commitment to public interest work.
PREFERRED QUALIFICATIONS:
Substantive knowledge and experience with employment law, criminal law, or family defense is preferred.
Ability to speak Spanish or other languages is a plus.
Lived experience with the impact of criminal or child abuse records is a plus.
To Apply: 
CLS will accept applications on a rolling basis until the position has been filled. However, candidates are highly encouraged to submit their application by Thursday, September 23, 2021 for consideration for first round interviews. You can submit your application on CLS's website online at:
What to Include in your application:
Please include a cover letter, resume, three professional references and one brief writing sample (10 pages or less). CLS values a diverse work environment and strongly encourages women, people of color, people who identify as LGBTQ, people with disabilities, people who have experienced poverty or homelessness and people who have had prior contact with the juvenile, criminal, or child welfare systems to apply.
CLS invites all applicants to include in their cover letter a statement about how your unique background and/or experiences might contribute to the diversity, cultural vitality, and perspective of our staff and legal services practice.
The staff attorney position is a full-time position covered by the collective bargaining agreement between CLS and the Philadelphia Legal Services Union N.O.L.S.W./Local 2320/UAW. The current minimum starting salary is governed by that agreement and is subject to change according to the provisions of the current collective bargaining agreement. Raises and benefits are also governed by that agreement.
Community Legal Services, Inc. is an equal opportunity employer. CLS does not discriminate in the selection of employees on the basis of race, color, religion, gender, sexual orientation, sexual identity, genetics, age, national origin, disability, or veteran status. In addition to federal law requirements, CLS complies with all applicable state and local laws governing nondiscrimination in employment. This policy applies to all terms and conditions of employment, including recruiting, hiring, placement, promotion, termination, layoff, recall and transfer, leaves of absence, compensation, and training.