Staff Attorney - Community Legal Services of Pennsylvania, Health and Independence Unit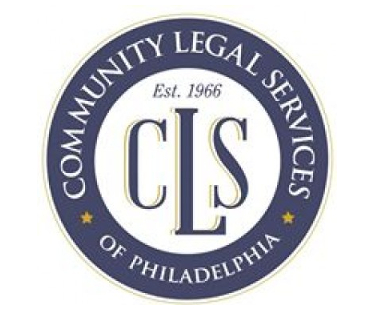 Community Legal Services, Inc. of Philadelphia is a non-profit public interest agency providing free civil legal services to low-income Philadelphia residents.  As the largest provider of free civil legal services in the Philadelphia area, CLS is both locally and nationally renowned as a premier legal services provider dedicated to ensuring access to justice for all low-income individuals and communities.  CLS has eight legal units covering a wide range of civil legal services. 
The Health and Independence Unit represents seniors, people with disabilities, families with children, immigrants, survivors of domestic violence, and other individuals and families in a wide range of health and public benefits issues, including problems getting or keeping Medicaid (including Emergency Medicaid), Medicare, Cash Assistance, SNAP/Food Stamps, LIHEAP, WIC, and Child Care Subsidy, and ensuring that individuals receive the full amount of SSI or Social Security benefits. 
The unit also challenges decisions by managed care organizations to deny care, especially home and community based services; violations of residents' rights, involuntary discharges, and quality of care requirements in nursing homes and personal care homes; and fights to prevent unnecessary guardianships or violations of the rights of persons who have guardians.   This position will focus on a wide range of issues, including financial eligibility for Social Security Administration benefits as well as access to Home and Community Based Services and other benefits from the state Department of Human Services.   
Individuals and families who are struggling to make ends meet are often wrongly denied public benefits, and are subjected to stigma, and to inappropriate and intrusive government action and demands for "verification" of their circumstances and needs. Frail and vulnerable older adults and people with disabilities may lose all of their civil rights in guardianship proceedings, without counsel, and without even being present at the guardianship hearing.  Others are wrongfully evicted from nursing homes and dumped at homeless shelters, or experience other violations of their rights as residents of nursing facilities.  Still others are improperly denied the home and community based services they need to stay in the community. 
The Health and Independence Unit fights for the rights of people to make their own decisions about their lives, and to access the health care, public benefits, and supportive services they need to thrive.  This position provides an exciting opportunity to handle a significant volume of individual cases as well as to participate in systemic advocacy through administrative, legislative and policy advocacy and class actions and other impact litigation.  Our systemic advocacy to improve public benefits programs, to remove barriers and increase access to public benefits, and to ensure that individuals are able to assert their rights is grounded in the issues raised in our individual cases, and in our community education and outreach.
The Health & Independence Unit advocates with multiple government entities including the PA Department of Human Services, the PA Department of Health, the Social Security Administration, the Philadelphia Corporation for Aging, the U.S. Department of Health and Human Services, and Orphans Court.
CLS seeks applicants with the following qualifications:
Demonstrated commitment to working with diverse populations
Excellent negotiation and analytical skills
Excellent client interviewing skills
Litigation experience
Experience and interest in policy and other forms of advocacy
Excellent legal research and writing skills
Excellent work ethic, organization, and communication skills
Demonstrated commitment to public interest work
Illustrate a high level commitment to racial justice advocacy
Exhibit sound professional and legal judgment
Experience supervising others
To Apply: CLS will accept applications on a rolling basis until the position has been filled. You can submit your application on CLS's website online at:
Due to the pandemic, CLS staff are currently working remotely. All interviews for this position will also be done virtually. 
What to Include in your application:
Please include a cover letter, resume, three professional references preferably from current or former supervisors/managers and one brief writing sample (10 pages or less). 
Commitment to Diversity, Equity and Inclusion: Community Legal Services values a diverse and inclusive work environment where employees feel a sense of belonging and strongly encourages women, people of color, people who identify as LGBTQ, people with disabilities, people who have experienced poverty or homelessness and people who have had prior contact with the juvenile, criminal, or child welfare systems to apply. 
CLS invites all applicants to include in their cover letter a statement about how your unique background and/or experiences might contribute to the diversity, cultural vitality, and perspective of our staff and legal services practice.
This is a full-time position covered by the collective bargaining agreement between Community Legal Services, Inc. (CLS) and the Philadelphia Legal Services Union N.O.L.S.W./Local 2320/UAW.  The current minimum starting salary is governed by that agreement and is subject to change according to the provisions of the current collective bargaining agreement.  Raises and benefits are also governed by that agreement.
Community Legal Services, Inc. is an equal opportunity employer.  CLS, Inc. does not discriminate in the selection of employees on the basis of race, color, religion, gender, sexual orientation, sexual identity, genetics, age, national origin, disability, or veteran status.  In addition to federal law requirements, CLS complies with all applicable state and local laws governing nondiscrimination in employment.  This policy applies to all terms and conditions of employment, including recruiting, hiring, placement, promotion, termination, layoff, recall and transfer, leaves of absence, compensation and training.