Staff Attorney - Community Justice Project, Pittsburgh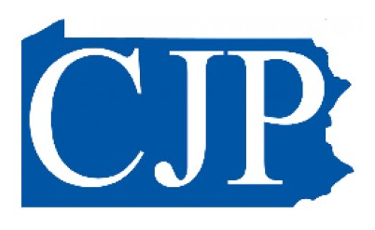 Pennsylvania's Community Justice Project (CJP) is accepting applications for a staff attorney position in its Pittsburgh office. The position is expected to begin as soon as possible, though we have some flexibility for later start dates.
Overview
CJP is a statewide legal aid program that endeavors to improve opportunities and protect the civil legal rights of eligible low income clients through impact litigation and other policy-oriented advocacy. CJP was established by the Pennsylvania legal services community in 1996 in response to Congressional restrictions tied to federal Legal Services Corporation (LSC) funding.
CJP is a member of the Pennsylvania Legal Aid Network and provides legal representation at no cost to clients, but CJP does not receive LSC funding. It specializes in class action and other litigation and advocacy to redress systemic issues impacting Pennsylvania's low income residents. CJP conducts broad advocacy in all forms and subject areas, including civil rights, employment, consumer, housing, community development, immigrants' rights, and public benefits.
Responsibilities
The attorney will be responsible for litigation and other advocacy to improve opportunities for low income people or address systemic problems they or their communities face. The attorney will investigate potential cases and litigate in federal and state courts and will be responsible for appellate work as appropriate.
The attorney will develop new advocacy consistent with CJP's mission and work closely with other CJP staff on major strategic issues. It is anticipated that a significant portion of the attorney's time may be devoted to addressing the rights of workers, consumers and renters, as well as outreach and advocacy on issues impacting Hispanic and other immigrant communities in Pittsburgh and Western Pennsylvania. Some travel will be required.
Experience and Qualifications
CJP seeks applicants who are self-motivated and mission-driven. Applicants should have strong academic credentials, superior analytical, problem-solving, research, writing, and verbal skills, and the ability to handle a varied litigation caseload. A demonstrated commitment to social justice and the low-income client community is essential. Initiative as well as ability to work as part of a team also is important. Demonstrated litigation ability is preferred. At least three years of relevant experience would be ideal, though candidates with less experience are still encouraged to apply. Admission to the Pennsylvania bar, or the ability to become admitted at the earliest opportunity, is required.
Compensation
CJP offers a competitive compensation and benefits package, commensurate with experience, and within the parameters of our nonprofit compensation scale.
How to Apply
Applicants should send a cover letter, resume, law school transcript, and unedited writing sample by email to Jessica Durkin at jdurkin@cjplaw.org. The Community Justice Project values diversity and is an Equal Opportunity Employer